London is home to some of the most exclusive event spaces in England, especially for Christmas parties. However, it can be tricky to find a venue that will not only meet your needs but will also be suitable for winter entertaining.
When you are scouting out different venue options it's important to keep in mind what the purpose of your event is, how many guests you will be expecting and what additional entertainment you might require, such as cocktail bars, dinner or canapés, DJ's or even live bands.

DOWNLOAD OUR CHRISTMAS VENUE FINDING GUIDE NOW!
Enter your email below and we'll send you the download link right away!
* By downloading the guide you're also signing up to our bi-monthly newsletter series for event planners.




Hidden Content

If you're still having a hard time narrowing down your venue space options, check out our recommended list below of the best Christmas party venues available for hire.

Capacity: 350 – 2200 Guests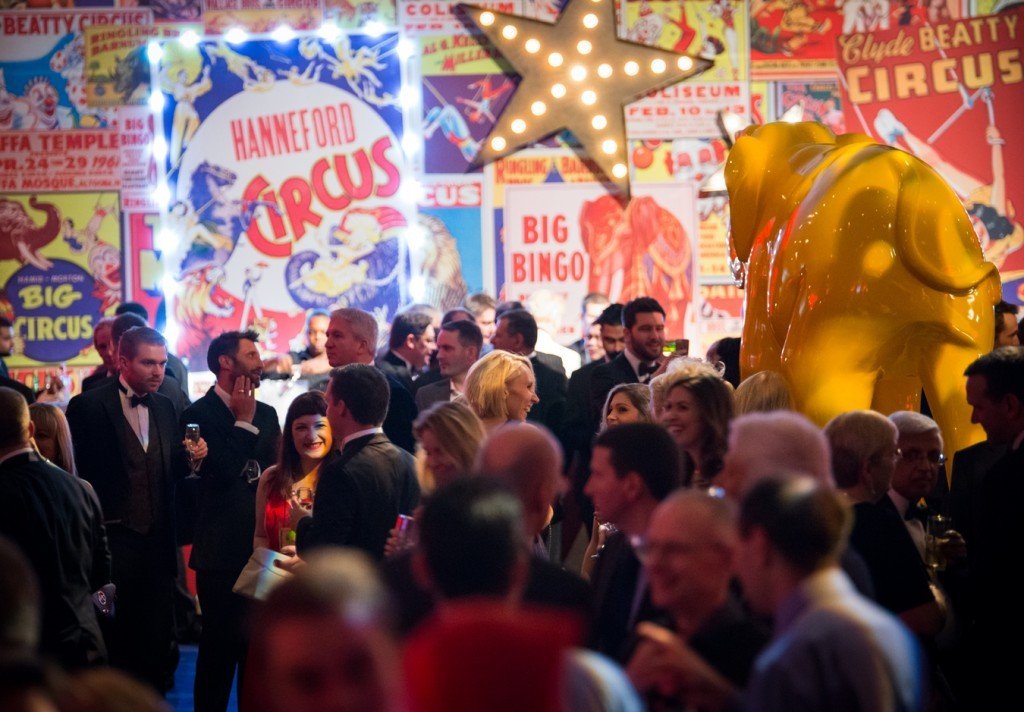 Ideal for hosting a true winter wonderland party, the Artillery Garden has all of the details that will create a surreal ambiance for your guests. With dramatic lighting and glimmering lights draped across the ceiling, this event space will take your guests into a magical world.
Capacity: 50 – 220 Guests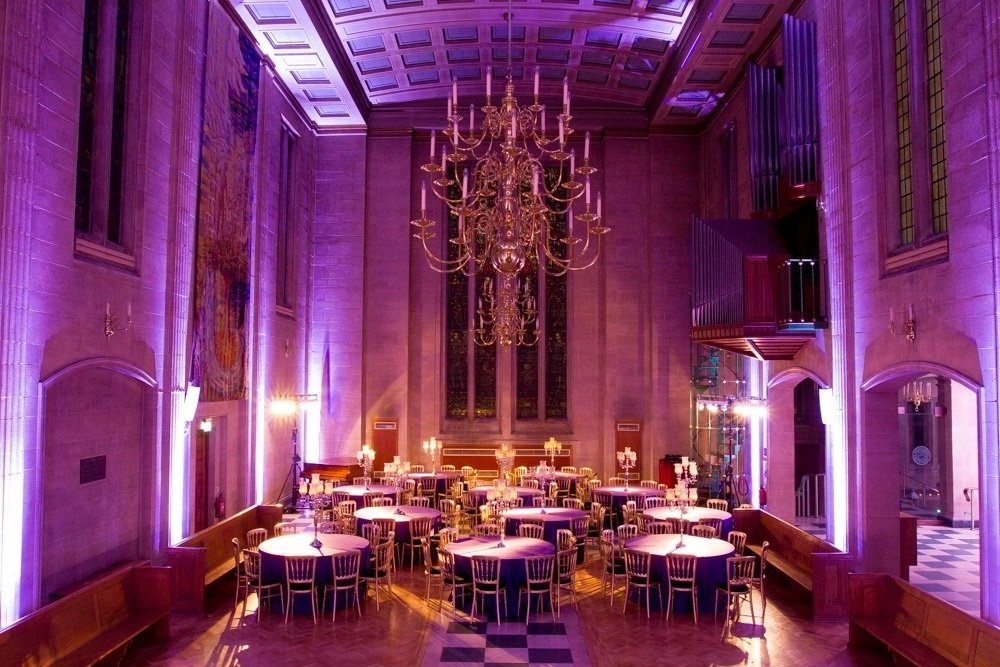 Perfect for a more intimate affair, Austin Friars is a cozy venue with ornate stained glass windows and elegant styling. Doubling as a popular tourist attraction, this small monastery is built from rustic Portland stone which gives this event space extraordinary character.
Capacity: 120 – 650 Guests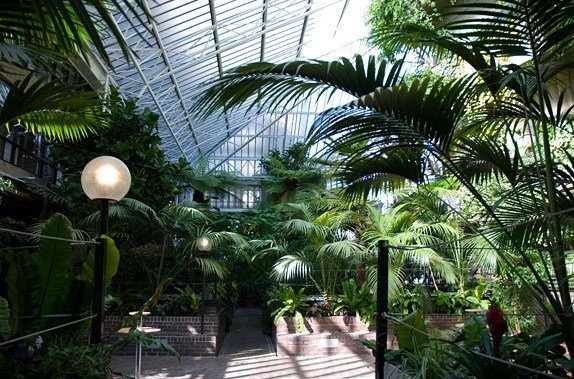 The Barbican is one of London's largest event venues available for hire for holiday parties. It is known throughout Europe for its showcasing of art, film, music, theatre and dance and can host a variety of events from standing receptions, dinner parties or conferences. 3 different rooms are available for hire either separately or altogether: The Garden Room, The Conservatory and The Conservatory Terrace that overlooks the tropical oasis decorum.
The Roundhouse
Capacity: 350 – 1800 Guests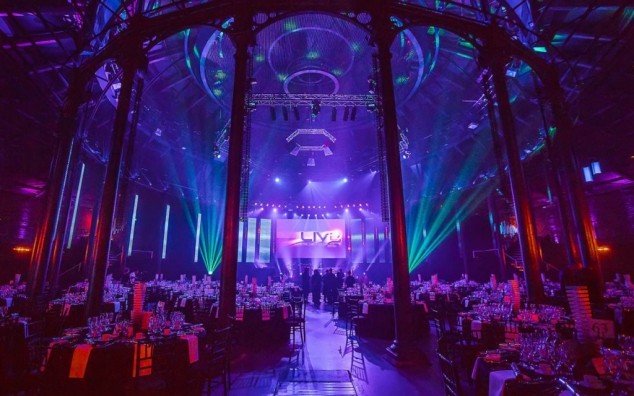 Originally built in 1847, The Roundhouse was created to house a railway turntable. Throughout the 60's and 70's the Roundhouse became a popular concert venue that staged some of the most famous music talents of the time. Due to the unique, circular shape of the building, this venue is perfect for larger scale lunches, dinners, receptions or corporate events.
Capacity: 150 – 600 Guests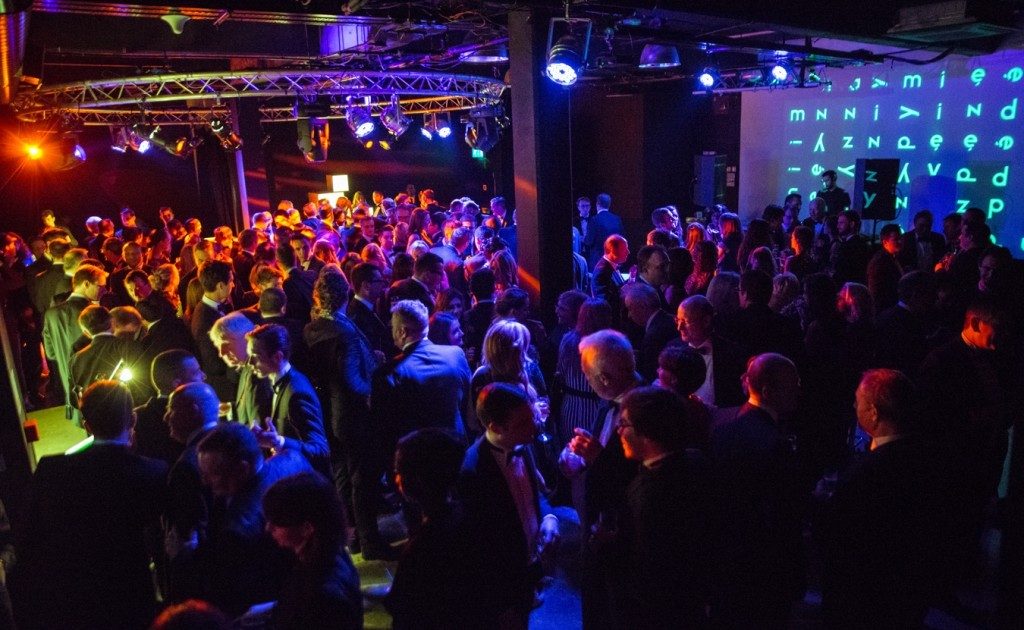 Located in East London, Studio Spaces doubles as a popular nightclub as well as an event venue. The venue houses 2 separate studios that are both equipped with state-of-the-art lighting technology so that you can transform the space into a dreamy white Christmas. Exposed brick and steel work give this venue an urban and industrial vibe.
The Roof Gardens
Capacity: 80- 550 Guests
Great for events held during the day or at night, The Roof Gardens is one of the most popular venues in West London. Experienced and friendly even planners are available to help you create a wonderful event your guests are sure to enjoy. This space is complete with a DJ booth and a spacious dance floor.
Capacity: 220 – 400 Guests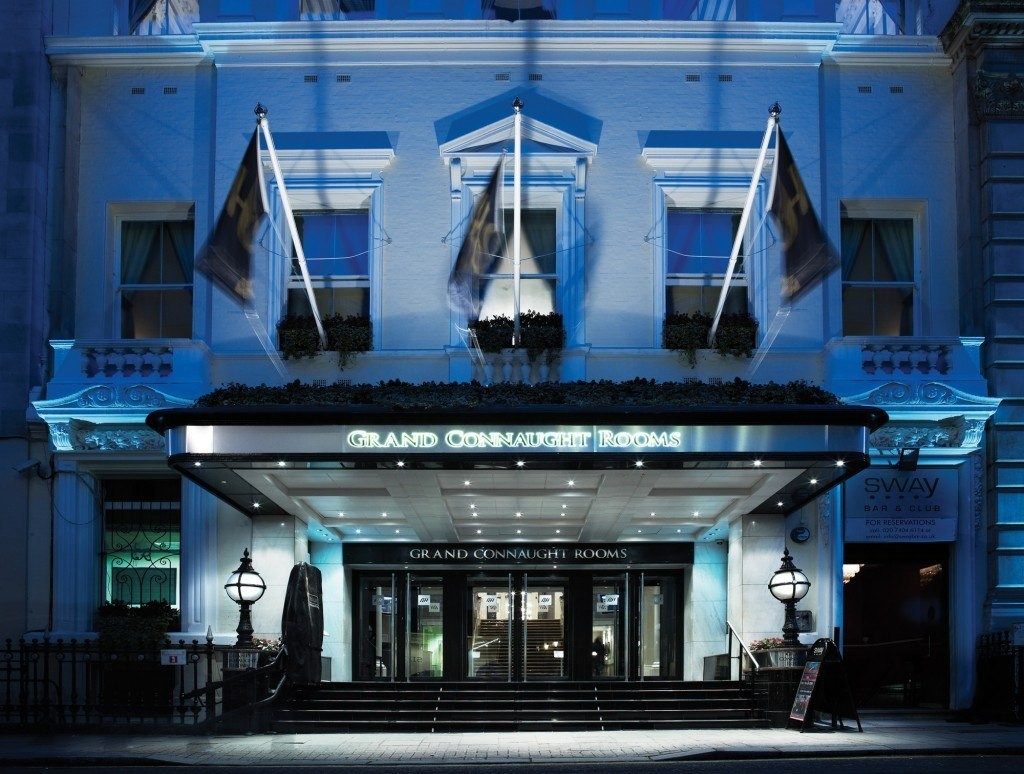 The Grand Connaught Rooms have a reputation for hosting parties for a long list of celebrities. This luxury venue is located in the heart of Covent Garden which is only a short walk from tube stations and car parks, making it incredibly easy to get to. The drawing room is equipped with dramatic lighting and has a built in circular bar.
Get in touch to find your perfect Christmas party space, we still have some great dates remaining at exclusive London venues.