Here at Venueseeker, we're always on the lookout for those wonderfully versatile venues that seem capable of doing it all. Want a magic-themed staff awards party? No problem. Need an audiovisual spectacular to kick off your product launch? Piece of cake. Need an intimate space with superb catering with which to impress a potential new client? It's already in the bag.
Thankfully, here in London there seems to be no shortage of innovative and highly versatile venues, offering the kind of blank canvas space that can be tailored to suit any requirement. It's been one of the more exciting venue trends to arise over the past decades, and the versatile venues we've seen pop up on an almost monthly basis across the capital never fail to impress.
Because we know how important a versatile venue can be for your next big event – be that a launch, a reception, a meeting, a staff party or absolutely anything else – we decided to put together a brief list of some of our absolute favourites out there right now.
From true blank canvas spaces to cool, modern, and charming venues which pride themselves on their adaptability, we're confident you'll find something here utterly perfect for all your needs… no matter how extravagant or unusual!
Capacity: up to 100 guests
Best for: product launches and receptions
What makes it unique: this is one of the most successful and sought-after 'blank canvas' venues in London today, and it isn't difficult to see why. Brilliantly versatile and adaptable, it can become more or less anything and everything you could possibly want.
White Space is a truly impressive versatile venue in London. Walking in, it's a little like entering a scene from a postmodernist sci-fi movie; it really is a blank, brightly lit, white space. What that means, however, is it can be adapted in a million different ways to suit your needs.
The entire colour and atmosphere of the venue can be transformed with just the push of a button, your branding can appear absolutely everywhere (even on the doors and banners of the building), and its AV system is sure to blow away your guests with its technological superiority.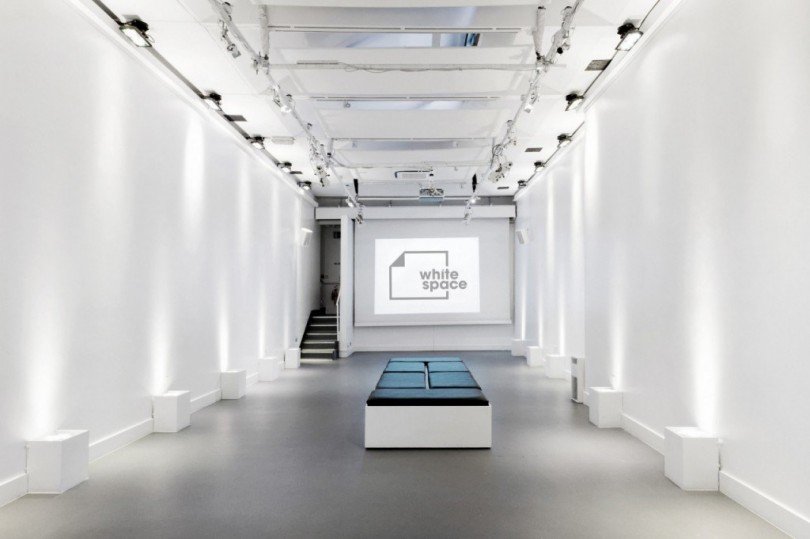 Capacity: n/a
Best for: Large scale events, receptions, conference parties
What makes it unique: Pop Brixton is a highly successful community project, which has repurposed unused industrial space in order to create a vibrant, dynamic, and highly versatile venue in one of the city's most exciting neighbourhoods.
Vast, brilliantly adaptable, and humming with a real and tangible vibe which is impossible to reproduce, it's difficult to be unimpressed by Pop Brixton. With almost 1,500 square metres of space, a variety of different indoor and outdoor areas, and a wealth of ambitious, quirky and dynamic startups calling it home, this is one versatile venue you won't forget in a hurry.
Artsy, bold, and a whole lot of fun, Pop Brixton has the capability to become pretty much anything you desire, and the dedicated team that works here will put in all the hours you need to make it fit your event perfectly.
Capacity: up to 650 guests
Best for: launches, receptions, award ceremonies
What makes it unique: Huge, versatile, and utterly professional in its running, Studio Spaces E1 treads the balance between hipster chic and slick operation. With a variety of spaces to choose from, this former factory is sure to impress your guests and provide the ideal blank canvas for any occasion.
This wonderfully inventive venue has hosted a wide range of big-name events over the past decade, and it isn't difficult to see what drew some of the biggest hitters of the fashion, art, and music industry to its doors.
With three huge modular spaces (the white studio, the black studio, and the warehouse) at its disposal, this venue has the space and the capacities to host all manner of events, and ensure branding is consistent throughout. The fact that it is housed in a former East London factory certainly adds some 'cool points', too!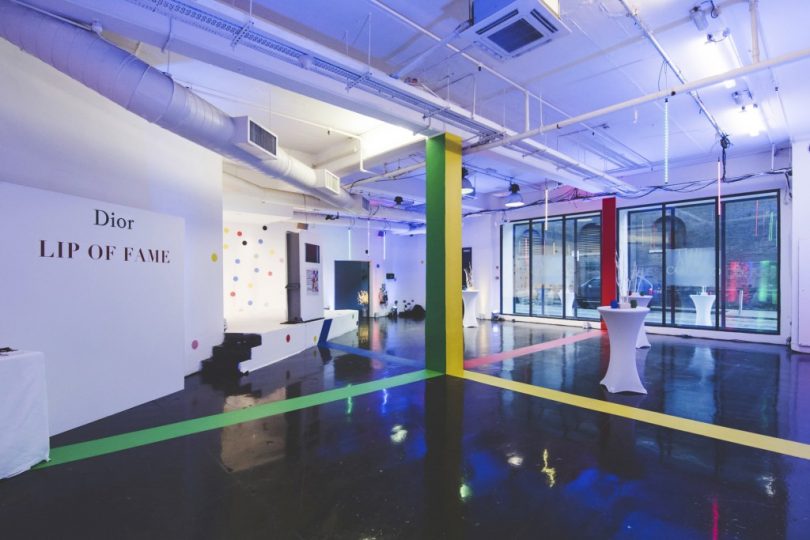 Capacity: up to 2000 guests
Best for: parties, receptions, launches
What makes it unique: atmospheric and funky, Bankside Vaults is a firm favourite for events planners in the city. Thanks to its unique architecture, it's capable of providing spaces for a wide array of events, and will never fail to impress even the fussiest of guests!
Bankside Vaults is a truly beautiful venue, making use of the stunning architectural features of the railway arches in South East London. Highly flexible and versatile, this venue can be seen as a particularly atmospheric blank canvas, capable of being illuminated in spectacular fashion thanks to the amazing lighting rigs and effects that are found in each room.
Whether you want to use it as a nightclub-style setting, or something more formal, this venue has what it takes to tick even your most demanding boxes.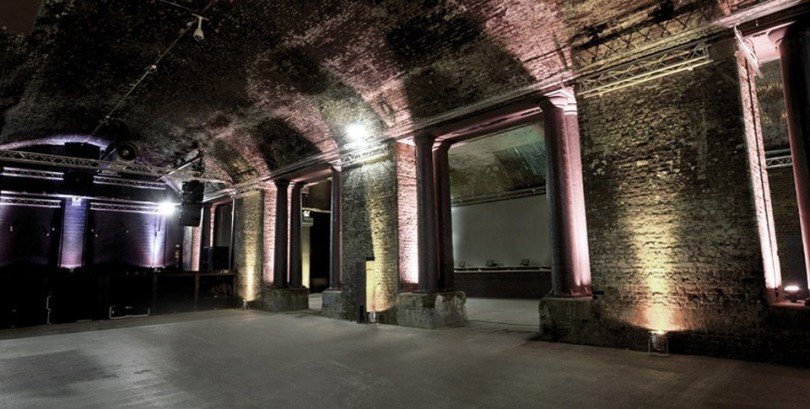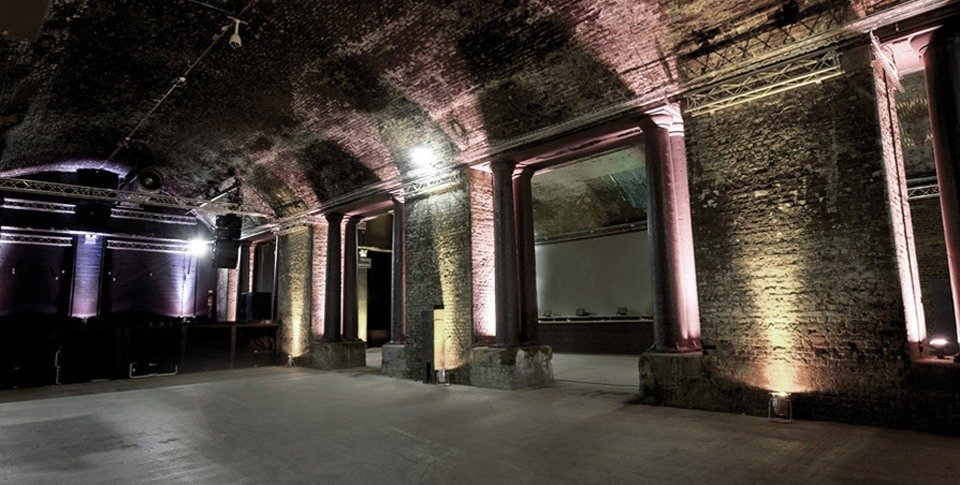 Capacity: 100
Best for: arty events, fashion shows, launches
What makes it unique: This massive blank space has enormous potential to become pretty much anything you can imagine. With a series of dynamic event spaces, and a dedicated team of experts, it has proven its worth time and time again as a versatile venue of superb calibre.
The Old Trewman Brewery is a hugely impressive space upon entering – those endless whitewashed walls immediately get your imagination ticking, and wondering what sort of amazing images might be projected upon them.
The venue may be huge and cavernous, but it's also easy to partition into separate event spaces, making this a massively versatile place to hold everything from fashion shows to trade events, and anything in between.
Capacity: up to 300 guests
Best for: corporate parties, minglers, receptions
What makes it unique: Nine Adam Street is a versatile venue which really makes a powerful visual impact. The sweeping curves of the interior space, and the combination of different colours and finishes makes this venue stand out from the crowd.
This venue was designed by the famed Robert Adams, and features a truly stunning ambience for a blank canvas venue. Located right in the middle of the Strand, it couldn't be more central, and is sure to delight your attendees with its spectacular finish.
This interior space is perfect for a wide range of industry and corporate events, and the team who run the venue have proven their worth at showing off the sheer versatility of the venue, bringing impressive branding ideas to the fore while retaining a unique sense of style throughout.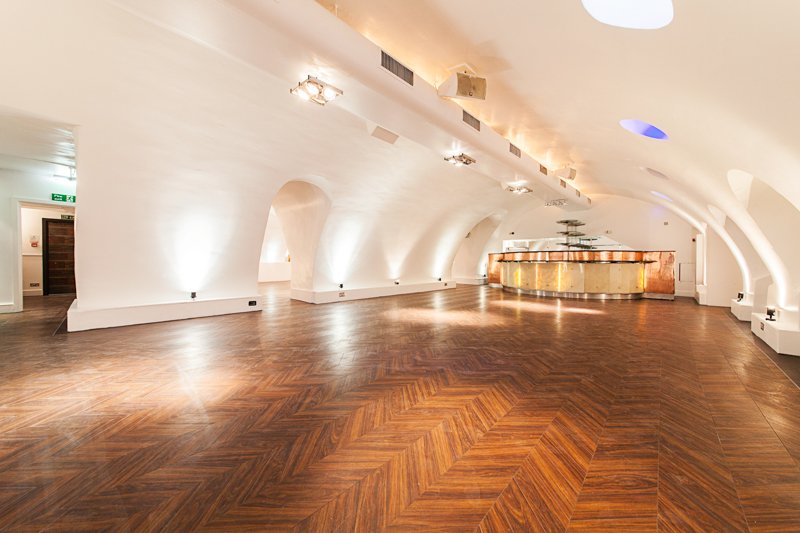 Capacity: n/a
Best for: Screenings, after-parties, fashion shows, conferences
What makes it unique: Huge, versatile, and brilliantly located, Oval Space is quickly garnering a powerful location as one of the coolest and most impressive event spaces in the city.
In the three years since it was launched, Oval Space – with its 5000 square feet of quality event space – has more than proven its worth when it comes to capability and versatility.
Having hosted everything from festival after-parties to fashion shows, conferences to trade events, and much more in between, the team at Oval Space are well-versed in showing off exactly what their venue is capable of. Massive, stylish, and with indoor and outdoor areas aplenty, this event venue deserves its reputation as one of the best new locales in London for ambitious event planners and attendees alike.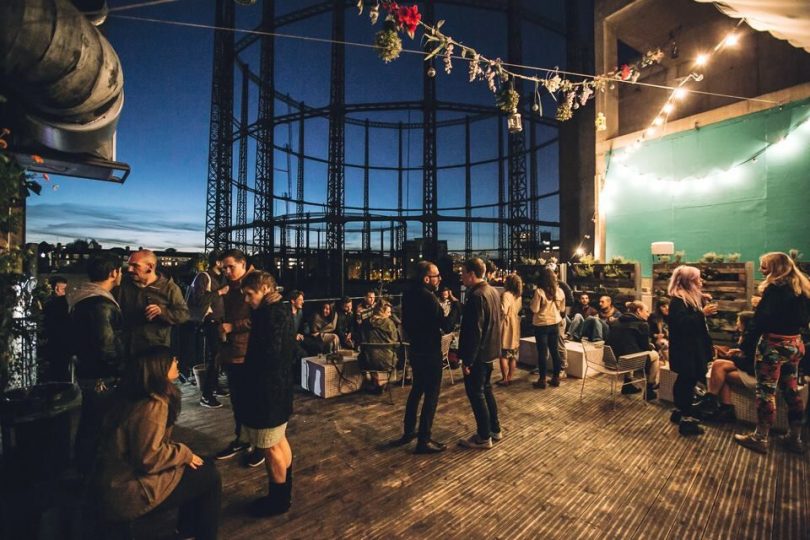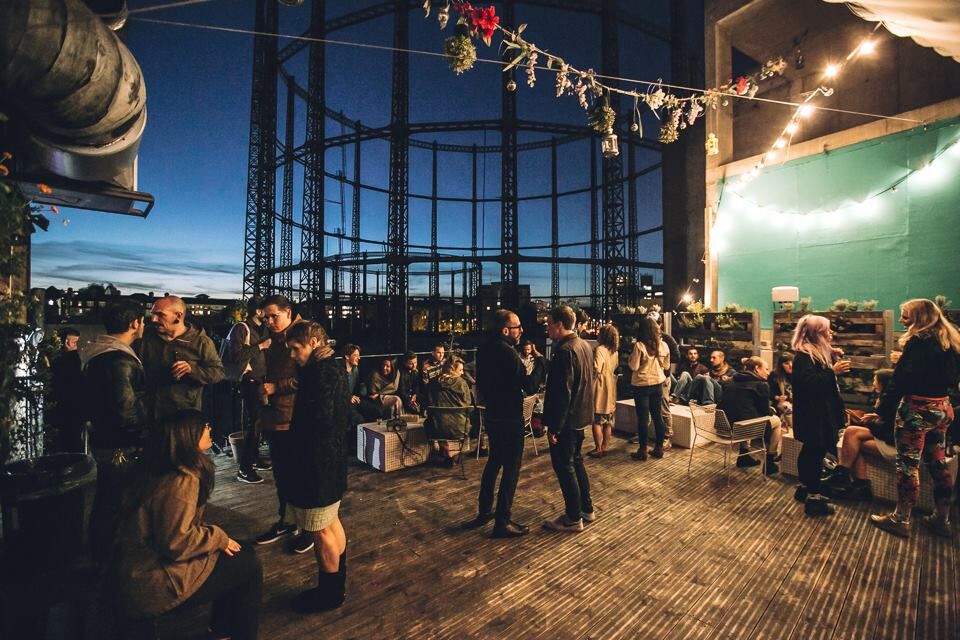 Capacity: up to 360 guests
Best for: conferences, drinks receptions, dinners
What makes it unique: Railway arch venues are bang on-trend in London right now, and The Steel Yard is a great example of how cool and slick such a venue can look. With amazing details, a top-notch production team, and a truly unique ambience, this venue is sure to be a massive hit with your guests.
This versatile venue is set within two huge railway arches, where the architectural mastery of the past meets the cool, urban vibes of the contemporary London events scene.
Packed full of character and curious period details, it's a brilliantly ambient venue which can massively impress thanks to the audiovisual properties of the equipment within. Indeed, there's even a state-of-the-art LED set up, which allows the venue to be completely illuminated in the colours of your choice in spectacular fashion.
Versatile Venues: The Key To All Your Event-Based Dreams
As we've seen, there really are plenty of truly impressive versatile venues operating in London today, each competing to be the best when it comes to making your event a genuinely personalised success, and one which allows you to project your wildest dreams onto their blank canvas walls and furnishings.
It's an exciting time to be involved with events planning, not least because of the quality of many of the latest venues to come onto the scene. At Venueseeker, we make it our job to know about each and every one of the newest, hippest, and coolest venues out there. Want to find out more? We're waiting for your call!