Here in London, we're incredibly lucky to have access to some truly amazing events spaces. Whether you're looking for small, intimate rooms for a meeting, vast, cavernous spaces for conferences or launches, or something tasteful and in between the two, there's no doubt that the capital has something perfect for your needs, just waiting to be discovered. We're particularly fond of taking our clients north of the river, where countless fantastic locations can be found. Indeed, if you're after arty, unique, exclusive venues in North London, you're sure to be impressed by what's on offer
At Venueseeker, we're always on the lookout for unusual and exclusive North London venues. This part of the city has defined itself in recent years as an unofficial creative quarter, meaning there are more superb venues to choose from than ever before.
As ever, we're more than keen to introduce our clientele to venues which are capable of dealing with almost any kind of event; fully-stocked, professionally-run, and featuring all of the mod cons and bits of tech kit you could possibly need, these venues really do have what it takes to make your event a truly memorable one.
So, without further ado, let's take a look at a rundown of some of our favorite North London venues which feature an arty, creative, and one-of-a-kind twist, perfect for helping your happening hit new heights.
Arts Factory
When your guests or attendees step inside the Arts Factory, they'll be faced with an awe-inspiring space, which perfectly embodies the vibrant scene currently taking over the Regent's Canal Zone.
With its urban chic and industrial feel, this is a venue which offers events organizers no end of creative inspiration – there are rooms of all sizes, each offering a brilliantly artistic backdrop suitable for all kinds of gatherings.
With an on-site cafe and plenty of state-of-the-art multimedia equipment, this venue is a fully-stocked, multifunctional blank canvas onto which you can project your wildest ideas!
Capacity: up to 400 guests
Best for: conferences, launches
What makes it special: unique, unusual and highly versatile, the Arts Factory deserves its reputation as one of the capital's leading creative venues.
If you're on the lookout for an artistic, elegant and utterly beautiful venue with which to inspire and impress your event's attendees, the Foundling Museum is a truly spectacular choice to opt for. Featuring magnificent Rococo interiors, majestic original artworks and a wealth of paintings, sculptures, and tapestries, it's the kind of place you could lose yourself for hours.
It's a venue with plenty of stories to tell, too – it once played host to both Hogarth and Handel, and if you're in need of a space which speaks volumes about London's creative history, this one ticks every box very nicely indeed.
With Euston and Russell Square stations only a short walk away, the Foundling Museum is a unique events venue close to the center of London which feels as though it's a million miles from the hustle and bustle of the outside world. Wonderful!
Capacity: up to 200 guests
Best for: receptions and conferences
What makes it special: this beautiful museum is the epitome of London elegance and boasts plenty of features that make it the perfect venue for impressing guests.
Headspace
Situated in Farringdon, Headspace is a place where creativity happens, and out-the-box thinking is the norm.
With its series of minimalistic meeting rooms and conference spaces, this is a venue where you can really feel like you're in the beating heart of one of the world's most dynamic and vibrant cities.
Capable of dealing with everything from team-building yoga workshops to full-blown product launches, the team at Headspace pride themselves on their versatility and flexibility.
Packed with top-end multimedia equipment and more besides, you're sure to feel in tune with London's creative sector, should you choose to use this exciting space for your next event.
Capacity: up to 150 guests
Best for: creative meetings, board meetings, launches
What makes it special: purpose-made with the creative, young, happening scene of London in mind, Headspace is the perfect example of a 21st-century events venue.
Islington Metalworks
If you want a venue which perfectly encapsulates the unique street style of modern London, look no further than this funky, stunningly designed and utterly creative North London venue.
Islington Metalworks is conveniently located just behind Angel station, and while the building itself was originally a stable (housing the horses that pulled trams for London Transport, no less), today it's one of the capital's coolest hangouts and corporate venues for hire.
Stunningly designed with a distinctly British rock 'n' roll vibe, combining vintage charm with edgy modernity, it's the kind of venue that's ideal for creating lasting memories and impressing your guests.
Islington Metalworks is run by a dedicated team of creative professionals, and with its catering team and on-site kitchen, it's capable of dealing with even the most demanding events in style.
Capacity: up to 300 guests
Best for: exhibitions, workshops, receptions
What makes it special: funky, urbane, effortlessly cool, Islington Metalworks is the perfect modern London venue for those looking for something outside of the ordinary.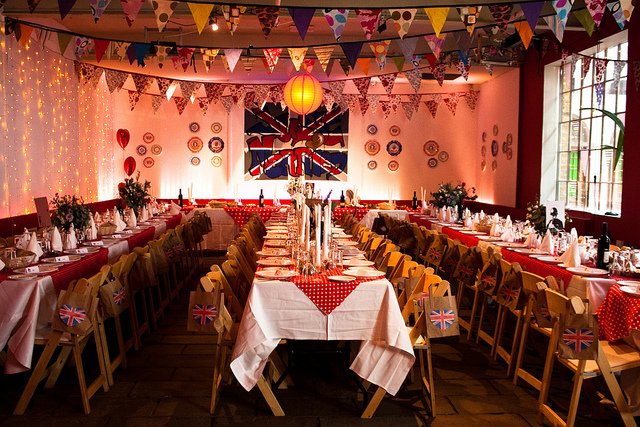 The Roundhouse is an amazingly diverse and flexible venue. On the one hand, it boasts an enormous, cavernous and deeply atmospheric main hall measuring 1,300m2. On the other, it also features a whole range of other, smaller spaces, each perfectly designed to suit the needs of a wide array of different events and functions.
This is one of London's most popular and iconic venues, and it's held host to all kinds of parties, concerts, exhibitions, and conferences since it was converted from being a steam engine repair house into a legendary arts venue in the 60's.
All of the greats have appeared on its revered stage – Pink Floyd, Jimi Hendrix and many, much more besides… so it's safe to say that booking this venue for your next event is sure to leave your attendees very excited indeed.
Capacity: up to 1800 guests
Best for: large scale events, parties, meetings
What makes it special: a truly iconic north London venue, the Roundhouse is the ultimate when it comes to making a huge impression on any creative event.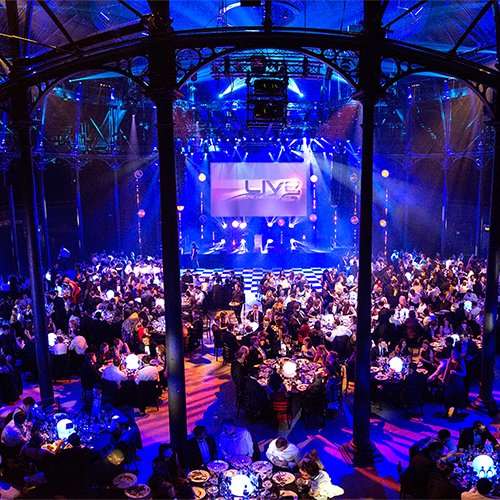 Exclusive, Creative, Inspiring: North London Events Venues You Cannot Miss!
As we've seen, north London really is the place to be if you're looking for exclusive and exciting artistic venues. The creative scene in this part of the city has never been in better form, and it's deeply encouraging to see so many new places open their doors to private and corporate events – we genuinely love uncovering them all for your use and enjoyment!
Here at Venueseeker, we've dedicated years to perfecting the art of discovering the best venues for all manner of events. Whether you're looking to organize a conference, a party, a simple meeting or a gigantic product launch evening (as well as everything in between), we've got the insider knowledge to help you find the perfect place.
That's why we're recognized as true industry leaders, and that's what drives us to constantly improve our services, our scope, and our ability to stay on top of this ever-changing city! Get in touch today to find out how we can help you realize your events management dreams!