If you know your stuff about the Events industry, you will know that it is constantly changing and evolving and it is rare for event trends to remain a trend in the following year.
Whilst keeping up-to-date with what is new and popular can be exhausting, it is also extremely crucial to do if you wish to be successful in this industry.
Worried? Don't be – if you're struggling to know what the event trends for this year are, then continue to read on!
1.) iBeacons
Developed by Apple, iBeacons are low-powered transmitters which can sense the proximity of nearby iOS devices – once these devices have been acknowledged and picked up, devices can send and receive notifications using Bluetooth Low Energy.
Whilst this may not sound like breakthrough technology, it will have a huge impact on the events industry and will become a huge event industry trend for 2016, particularly how we use such devices at events.
With close to 4 million iBeacons already set up globally and on track to have around 400 million existing by 2020 (Beaconstac), iBeacons will not only have a huge impact on the events industry, but the majority of industries around today.
iBeacons can be used in a number of ways during events, such as to network with event attendees. By combining iBeacons with Linkedin, attendees are able to get a detailed insight into who is around them. This also gives attendees the option to connect with them.
In addition to this, iBeacons can also be very useful for event managers looking to become more environmentally friendly, –  as iBeacons can be used to entice event attendees to stalls or to deliver information without having to physically print brochures or leaflets.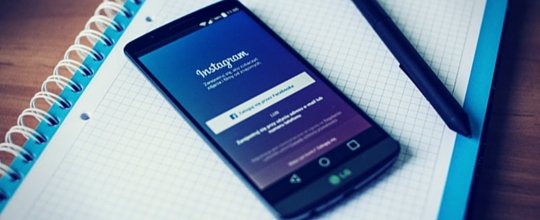 2.) Smart Phones are the Present and the Future
If you thought that people would stop being glued to their smart phones in 2016, and then you were very wrong; in fact it is expected to be one of the strongest event trends 2016 and has been estimated by Ericsson that by 2020 there will be 6.1 billion smartphone users – a huge jump from the 2.6 billion users in 2014. With the introduction of even more apps, technology and even more enhanced social media, 2016 will show the obsession only increasing.
Therefore, it's advised that companies and event organisers stop living in the past and embrace the different ways in which people interact with each other today. In fact, it is keeping people more connected than ever, particularly event professionals, as many apps allow them to network with each other more quickly and easily.
In addition, technology such as Apple's iWatch have recently integrated with event apps – this has allowed attendees to personalise their own schedules, network with various attendees and even share their experiences through social media channels.
3.) Event Apps
Similar to iBeacon, event apps are revolutionary to the events industry – making things easier, quicker and more interactive.  One of the biggest event trends for 2016 is an increase in the engagement of interactive mobile event apps, both during events and outside of them.
According to Capterra already 44% of event attendees use mobile event apps, yet this number is expected to increase this year to around 56%.  With this increased use of event apps, attendees can now expect to not just be passively absorbing information but instead, they can play an active role during various events.
For instance, event apps allow attendees to produce instant feedback at the event through polling. This also allows attendees to speak with the event organisers about the feedback they have given or about other queries they may have.
Event apps have also been very useful in cutting down time-consuming processes event goers' dread, such as the checking in process. Without technology, checking into events can be an extremely long and boring process, particularly at large-scale events.
However, such apps have helped speed up these dreaded procedures in a more efficient manner. This technology has ensured the event experience does not just remain at the event, but instead, it allows the involvement to take place both before and after as well as during.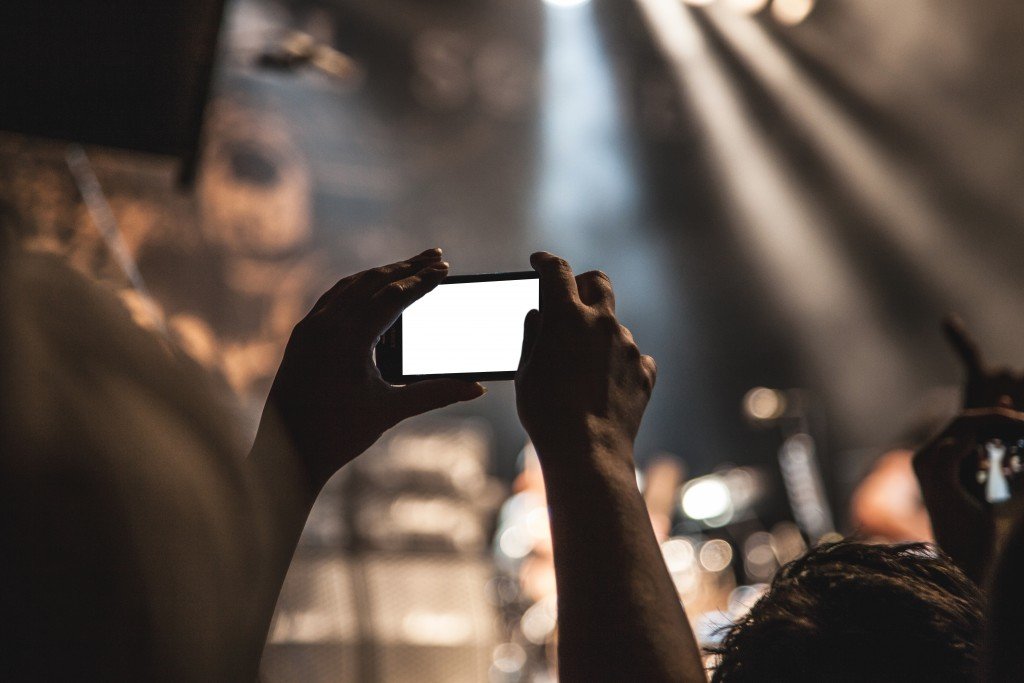 4.) Live Streaming
The live streaming of diverse events, from conferences to festivals has been previously criticised due to the concern over the risk of ticket sales. However, this point of view has recently been outweighed by the drastic improvement it has made in reaching people, online conversations through social media and general awareness it helps create for the events.
The success of apps such as periscope has allowed people to become more connected with the events industry, even if they don't know it. Not only this, other apps such as Snapchat (a social media app which uses images and 10 second videos as a method of communication) which originally was used amongst close friends and family, is now being used as a marketing promotional tool various brands and companies – not surprising as it has over 100 million active users (Social Media Examiner) using it on a daily basis.
The images and videos taken on this app are now not only being sent to close friends or family, instead these quick snaps can be sent to however many individuals they with to send it to, across the whole globe; therefore, reaching an even wider audience than event oganisers would have done without live streaming.
In addition, many globally well established brands and organisations use this marketing tool, for instance brands such as McDonald's have used the 'filters' or 'stickers' which can be added onto the images taken by people and sent to their contact list – this is essentially a great marketing method to connected with people and create brand awareness.
5.) Social Ambassadors
Over recent years, social media has creeped its way into people's everyday routines – from the moment they wake up to the minute before they go back to sleep at night, they will check their social media accounts.
With social media grabbing the attention of so many people, many companies have recognised that advertising should be placed on such websites, however these methods of advertising are often overlooked – this is where social ambassadors come in.
Social ambassadors are basically brand ambassadors – people who represent and talk about a company in a positive way, in front of potential customers. The difference being, social ambassadors do this through online social media.
Social ambassadors are able to target people who are most likely to trust them and attend the events – peer referral is one of the most effective drivers of event registration. This trend has been predicted to be become even more popular in 2016, especially with the number of unreliable sources selling and promoting various events, people will enjoy knowing they can trust the information they are being given and the money being paid.
Moreover, many companies and event organisers are now willing to pay these ambassadors with money or tickets to the actual event, which has encouraged many younger, social media savvy individuals to take on these roles.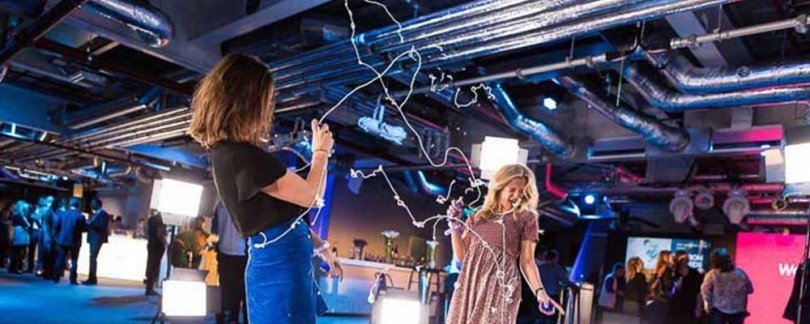 6.) Experiential Marketing
Whilst experiential marketing was already big in 2015, it will become one of the event industry's biggest trends this year. Finding new and innovative ways to communicate and connect with consumers is a main objective to meet within the marketing world.
One of the best ways to achieve this is for consumers to experience a brand through all five senses. Already this event trend is being adopted by a huge range of businesses, both large and small, even start-up companies and non-profit agencies, as they all have acknowledged that experiential marketing creates positive results.
Experiential Marketing is the perfect opportunity to be as creative and inventive as you possibly can be, Concerto Live demonstrated this at their Inspiration Station Live, a unique multi-sensory showcase of technology, to be used for brand communication at live events.
Event Professionals were treated to a live version of Concerto Live's Inspiration Station Blog, which included virtual reality, augmented reality, gesture recognition gaming, projection mapping, 360-degree photo experiences and molecular catering.
However, this year you can expect more fresh ideas and therefore creativity during these marketing events, and also expect to see more technology incorporated into experiential marketing – more consumers are thought to share these experiences on a global scale quickly, through the use of their various social media accounts and devices.
7.) Venue Hunting
The search for different venues is nothing new to the events industry at all; however this has been made even easier for people, with venues being easily accessed through the click of a button. Websites such as Venueseeker – one of London's leading venue finding websites, provide hundreds of diverse venues.
From traditional to quirky; there is something to suit what everybody is looking for. Online methods such as this are even more popular as they require no details to access these venues, nor do they charge users for service. In addition, users can gain a greater insight into the wide range of venues in certain areas, especially hidden venues which are unique.
Venueseeker Black is particularly good for this, it searches for unusual venues which are not well-established, perfect for creating new events and experiences.

8.) Security
"Hope for the best and plan for the worst" is the perfect mind-set to obtain if you are an event organiser, as although events are designed for fun and to entertain, problems can arise during any type of event if the proper security is not implemented.
Guests should not have to worry about their safety, particularly at events which they have chosen to attend. With the combination of increased terrorism and more information being easily accessed through online sources and websites, event organisers can never be too cautious and can no longer only carry around a first aid kit during events.
With these increases, 2016 will be the year for event organisers to be well trained in understanding event security and how to protect guests from the beginning till the end.
9.) Digital Swag Bags
One of the toughest hurdles event organisers are faced with is to find creative and unique gift bags for event attendees to take away with them. It seems that everything which will impress guests and please sponsors has been done.
However, 2016 has introduced one of the most popular event industry trends for the year and a great alternative goody bag called 'digital swag bags' – these contain online gift vouchers or offers for event attendees for whatever stores the event organisers wish them to buy from.
Not only do digital swag bags create less clutter for attendees, they also are more environmentally friendly and cut down on costs for the actual gift bags and delivery costs.
10.) No Cash
Say goodbye to cash payments at events this year. Instead, payments will become faster, to stop the queues we hate so much during any event. The payments which will replace cash payments are credit and debit cards – particularly those which allow contactless payments.
The payment can also happen through smartphones or wristbands. The wristbands are usually prepaid with a certain amount of money preloaded onto them and after every purchase made, the employees will scan the amount which needs to be taken off the wristband. This is will be one of the event trends for 2016 which event attendees will no doubt favour the most.

It's all change for the events industry this year, but that's not a bad thing. The industry's biggest changes and event trends 2016 are all focused on one goal; creating even more memorable and engaging experiences for event attendees.
In addition, whilst many are disappointed with the continuing growth of technology and social media surrounding the events industry, its positive impacts are undeniable, enhance both the industry itself and the environment.