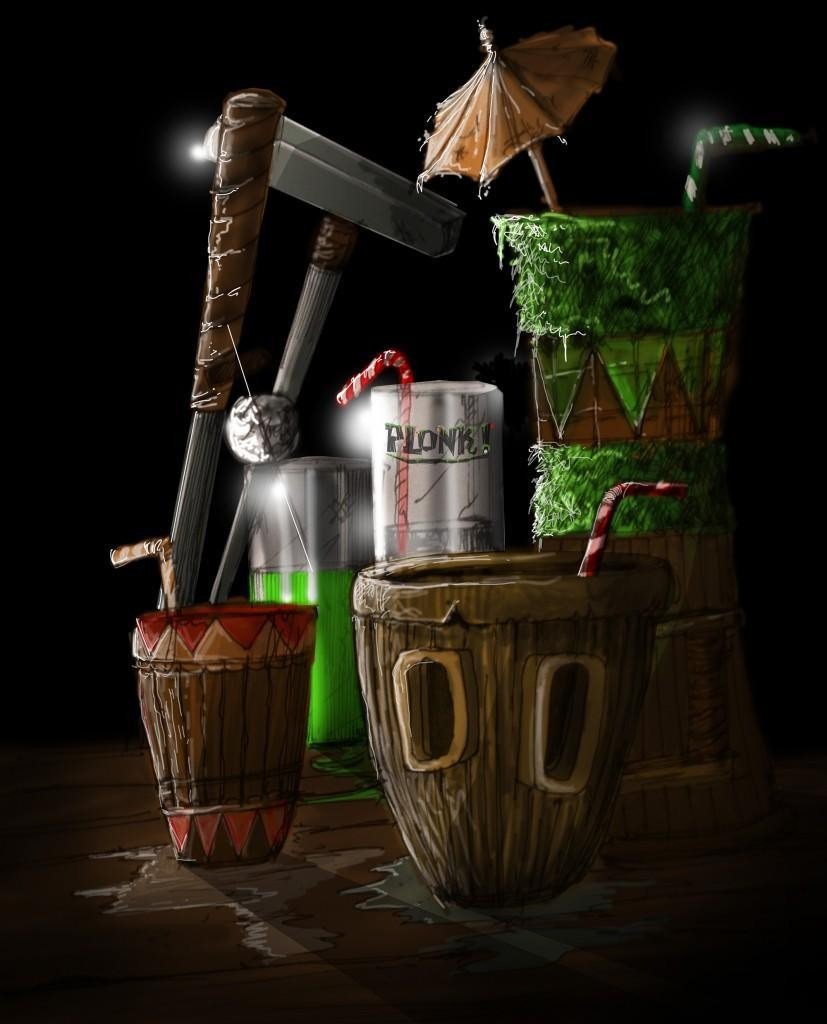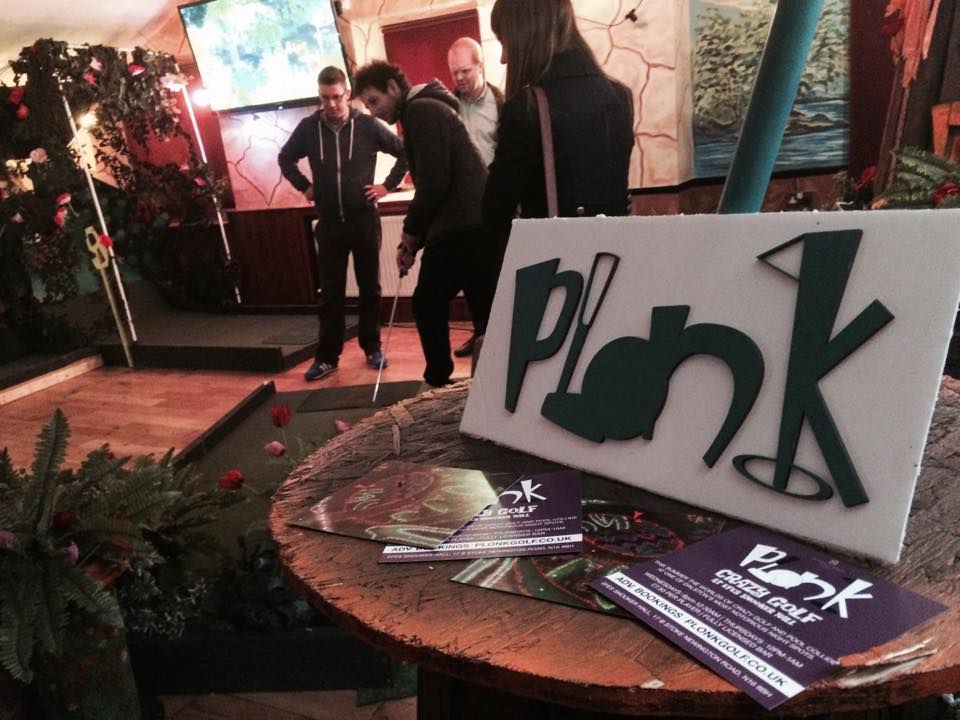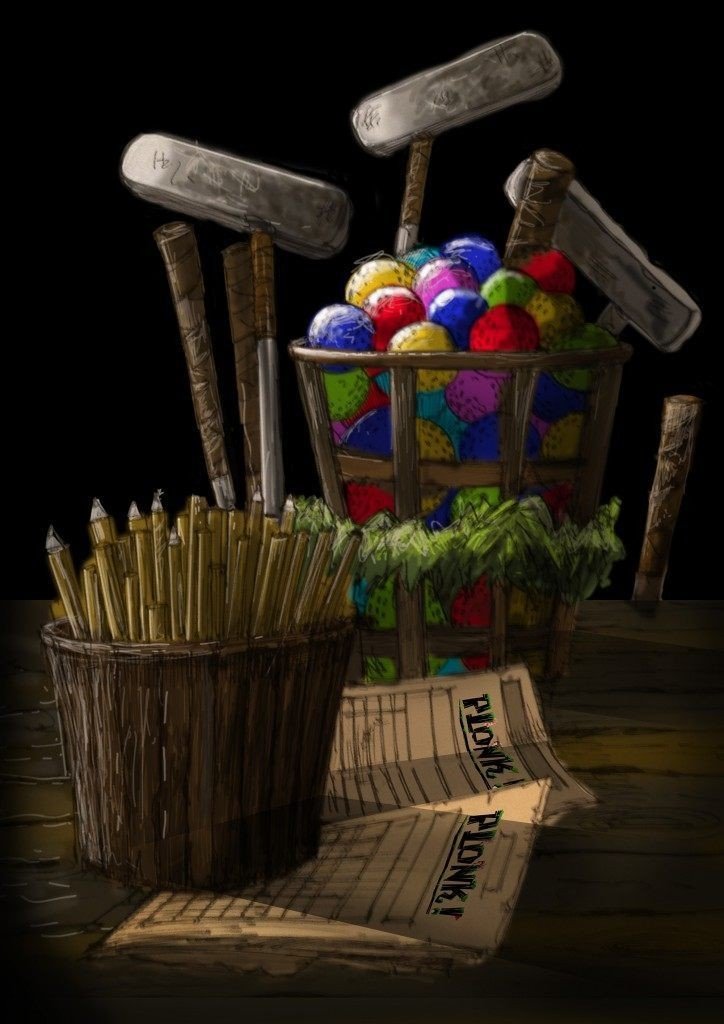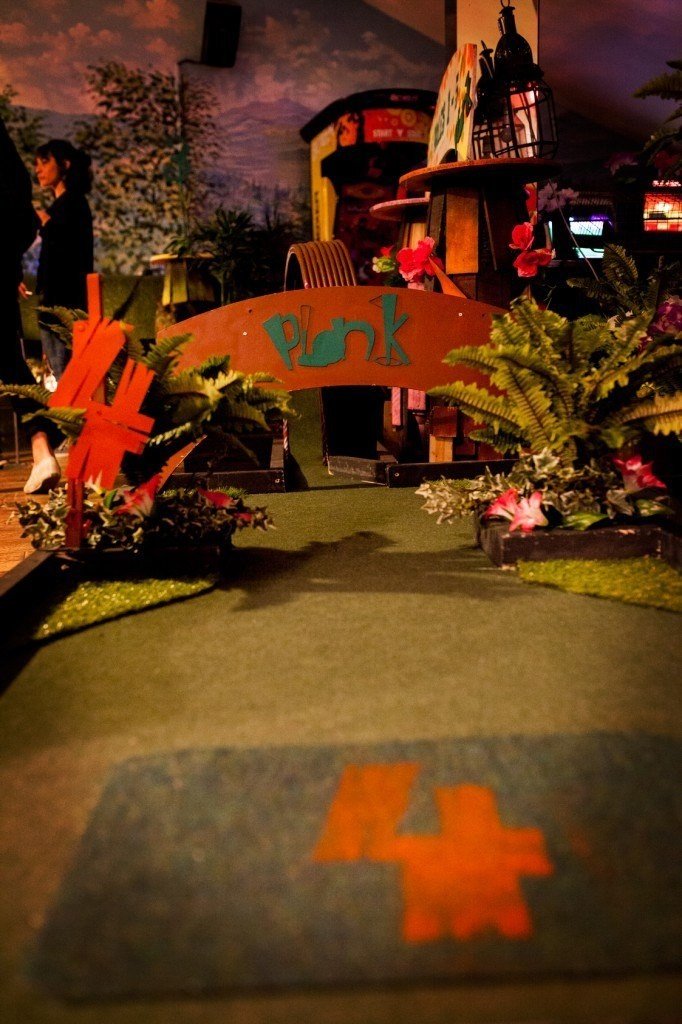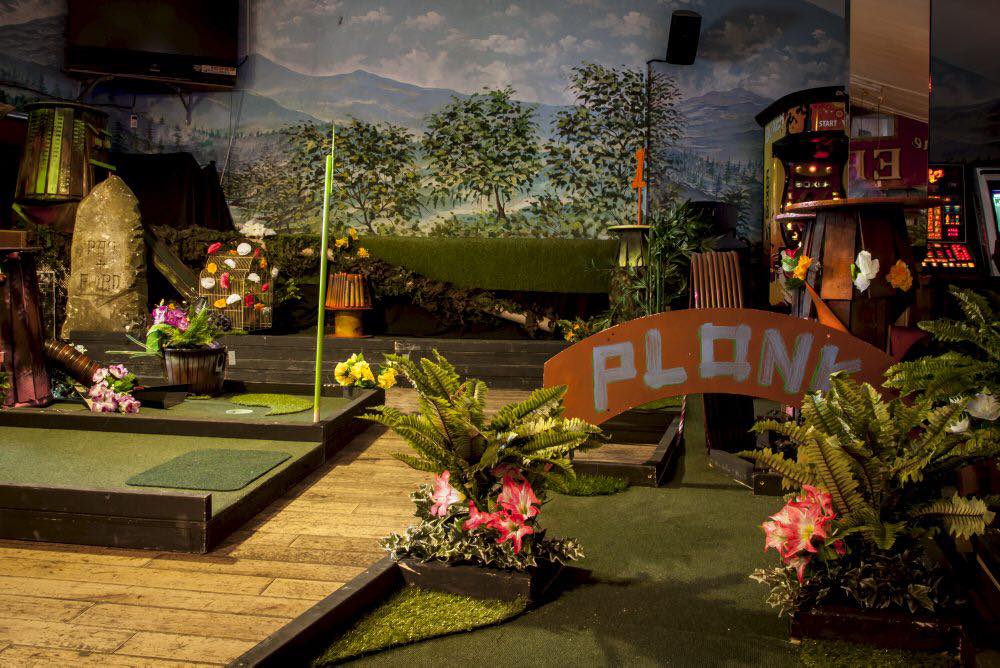 Speak to our venue team, to request more information.
0845 688 4410
Plonk Crazy Golf
N16 8BH
The Plonk crazy golf course is currently open to the public at Efes Snooker Hall in Dalston.
Ramps, jumps, loops, secret tunnels, and a great big smoking volcano, Plonk's got all that and more.
The 9-hole course contains over 200ft of fun-packed putting challenges. Built mostly from reclaimed materials, the course is adorned with all manner of flowers, botanics and totem polls.
The bizarre mural art at Efes depicts sweeping natural landscapes filled with waterfalls, rivers and forests. Luckily it provides the perfect backdrop for the tiki-themed crazy golf experience.
The plonk course is also available for private hire. Get in touch with us to check pricing and availability. The Plonk Design Team have also been busy developing a new crazy golf course, which is more fun and inventive than ever before. This portable, modular course is also available for private hire. Throughout 2015, the crazy golf course will also be popping up in new locations around London and beyond.