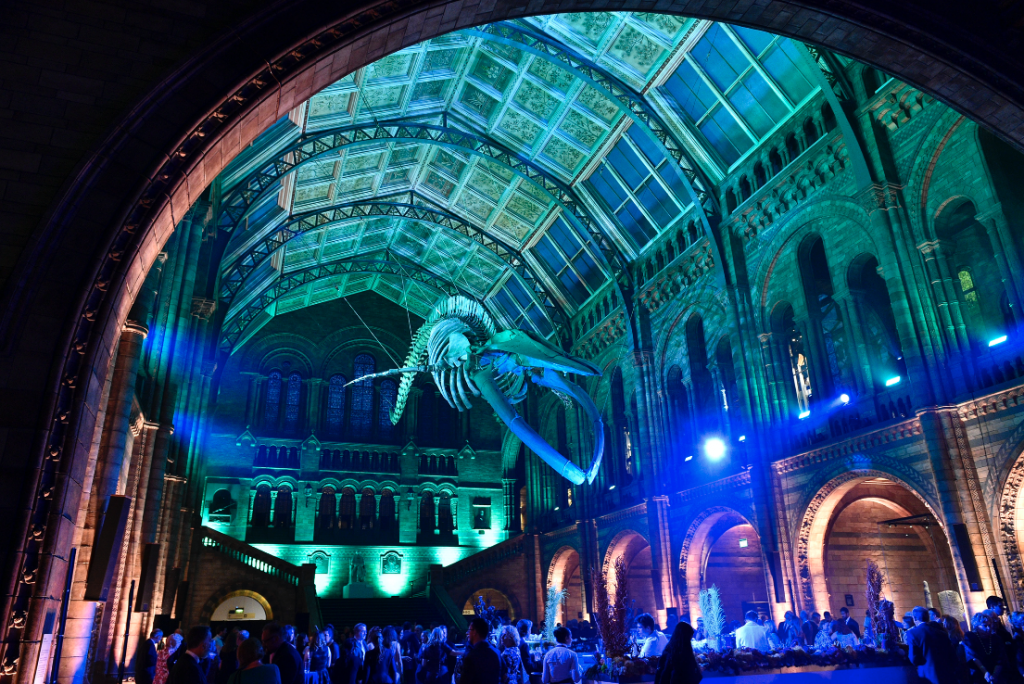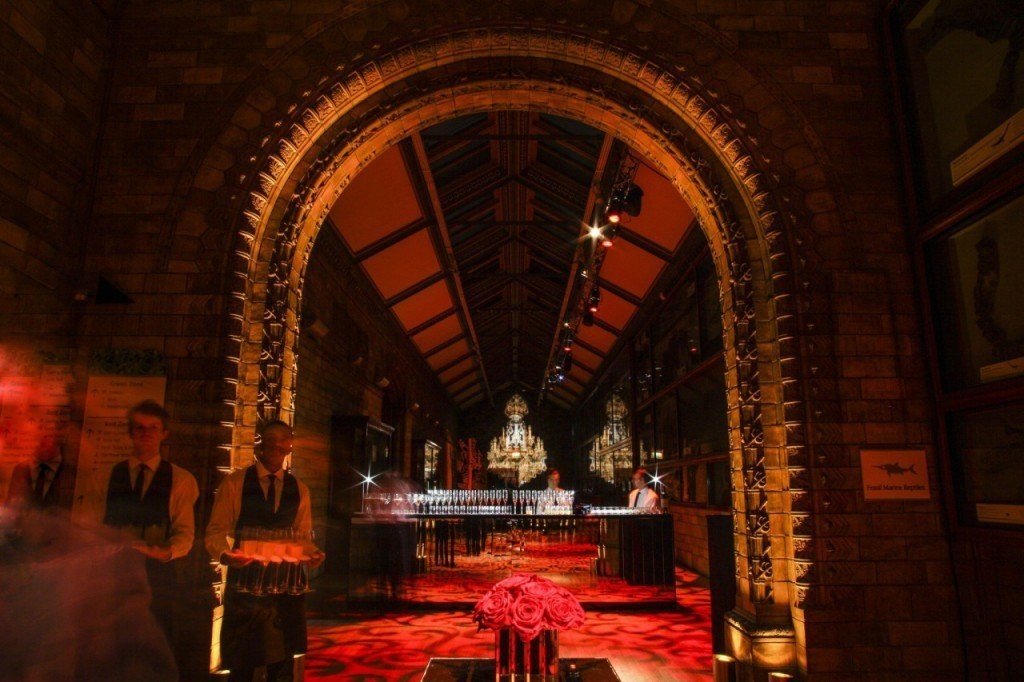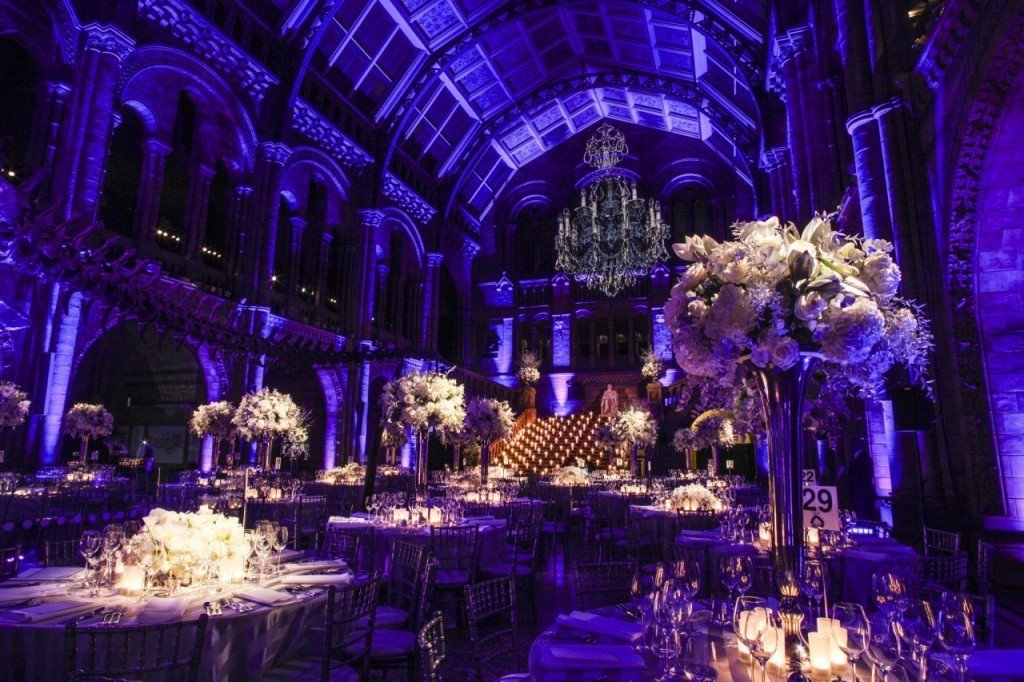 Speak to our venue team, to request more information.
0845 688 4410
Hintze Hall, NHM
SW7 5BD
This venue is bound to blow guests away, complete with the iconic giant Diplodocus dinosaur!
This venue is bound to blow guests away! The large Hall is filled with a giant Diplodocus dinosaur and is ideal for spectacular evening events of all varieties.
The Hintze Hall at the Natural History Museum is a stunning and magnificent setting for any evening event. The soaring arches, ceiling panels of gilt gold and terracotta and the huge Diplodocus dinosaur skeleton ensure that this is a venue to wow guests.
The Hintze Hall at the Natural History Museum is a large, flexible venue space that is available for evening events. The space can host up to 700 guests for a dinner or 1,200 for a reception. Charles Darwin's famous statue sits at the top of the Hintze Hall's grand staircase and the cathedral-like splendour of the Hall means that it is the ideal venue for an unforgettable event.
The Earth Halls and the Darwin Centre are two more fantastic spaces at the Natural History Museum available for hire.
The Museum's history goes back over 250 years. The Museum's origins lie with Sir Hans Sloane, a physician and collector, who donated his collection of natural curiosities to the nation in 1753. The collection initially went to the British Museum but as the collection grew with other donations, Sir Richard Owen the Superintendent of the British Museum's natural history collection persuaded the government to move the collection to a new museum.
The site chosen for the new museum was occupied by the 'ugliest building in London' that had housed the International Exhibition of 1863. The new museum was built and although sections of the museum opened from 1883, the museum was not officially opened as the Natural History Museum until 1963.
| | |
| --- | --- |
| Dinner | 100-650 |
| Buffet/Reception | 200-1200 |