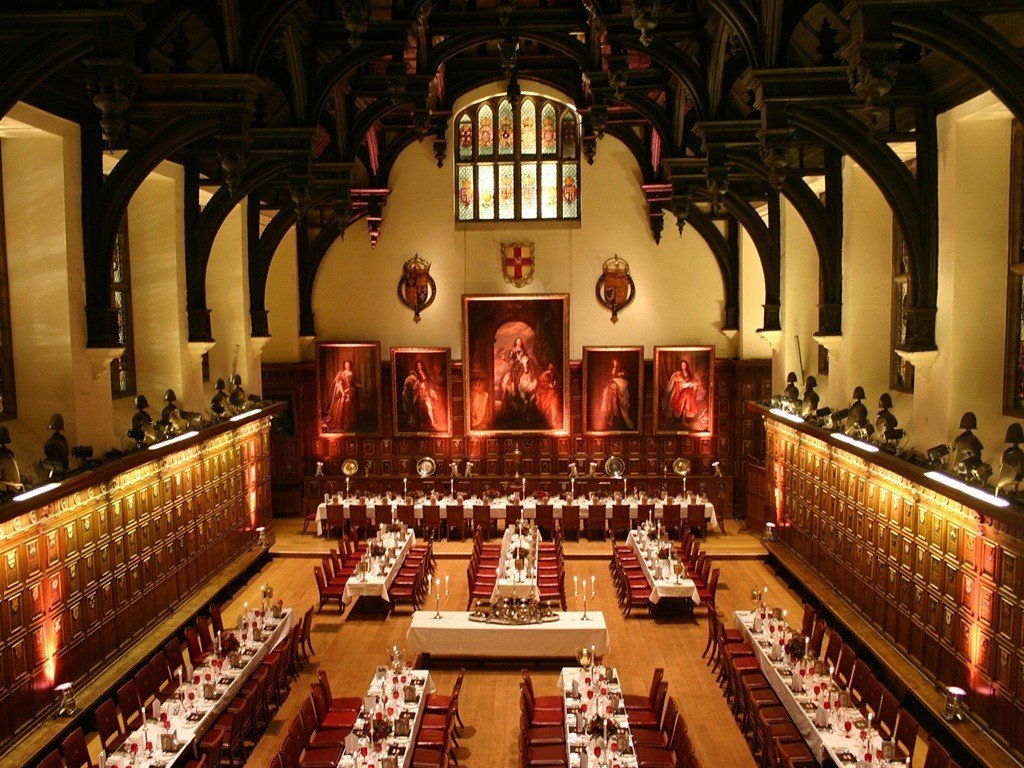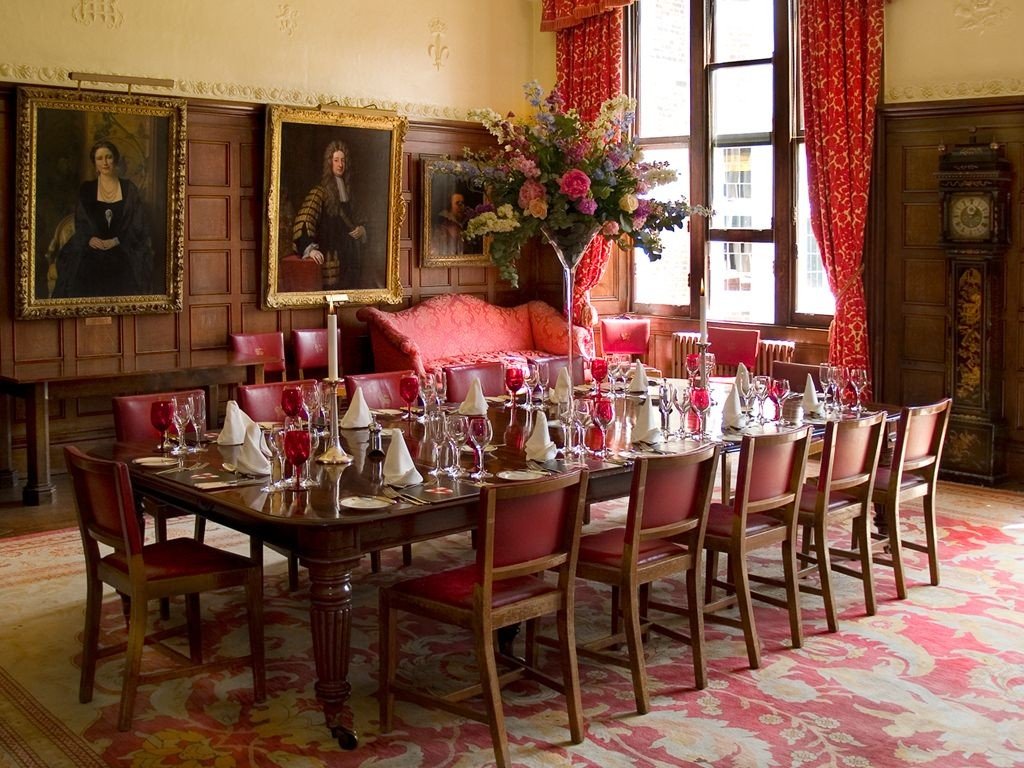 Speak to our venue team, to request more information.
0845 688 4410
Middle Temple Hall
EC4Y 9AT
Middle Temple Hall offers the opportunity to feast at a table at which Queen Elizabeth I once feasted!
This is one venue absolutely steeped in history – Middle Temple Hall offers the opportunity to feast at a table at which Queen Elizabeth I once feasted or hold conferences under a hammer beam roof made of Windsor Forest oak.
The venue also saw the first performance of William Shakespeare's Twelfth Night in 1602 and is crammed with regal and legal history. The high table was allegedly given to the Middle Temple by Elizabeth I and floated down the Thames before being put into place. Just below the 'high table', the 'cupboard' table is formed of the hatch cover of Sir Francis Drake's Golden Hind ship, on which he made his expedition to the Spanish Indies.
Middle Temple Hall is located in the heart of London's legal quarter, just a few minutes from Fleet Street. The buildings overlook the Thames River and are situated within a secluded, exclusive area of award winning gardens. The Hall is lined with traditional oak panelling, and decorated with Coats of Arms.
The walls are hung with splendid paintings of English monarchs, such as a portrait of Charles I by none other than Van Dyck, with the look being completed by magnificent windows, made from heraldic glass memorials to notable Middle Templars.
This impressive setting makes the venue ideal for formal dinners or corporate receptions for up to 500 guests. The large space is flexible and can be laid out in various ways to suit individual event requirements.
Middle Temple Hall is one of the four Inns of Court built in the 14th century as a hostel and school for student lawyers. The Middle Temple Hall dates from circa 1562 and is one of the finest Elizabethan Halls in the country. It has endured the Great Fire of London and the World Wars. The Temple Hall ceased to be responsible for legal education in 1852 but remains a training and ceremonial space for training and new barristers.
Today Middle Temple Hall is the centre of the life of the Inn. The Temple has the exclusive right to call up training barristers to the Bar and is a location where Bench and Bar members and students meet here daily.
| | |
| --- | --- |
| Dinner | 200-300 |
| Buffet/Reception | 50-500 |