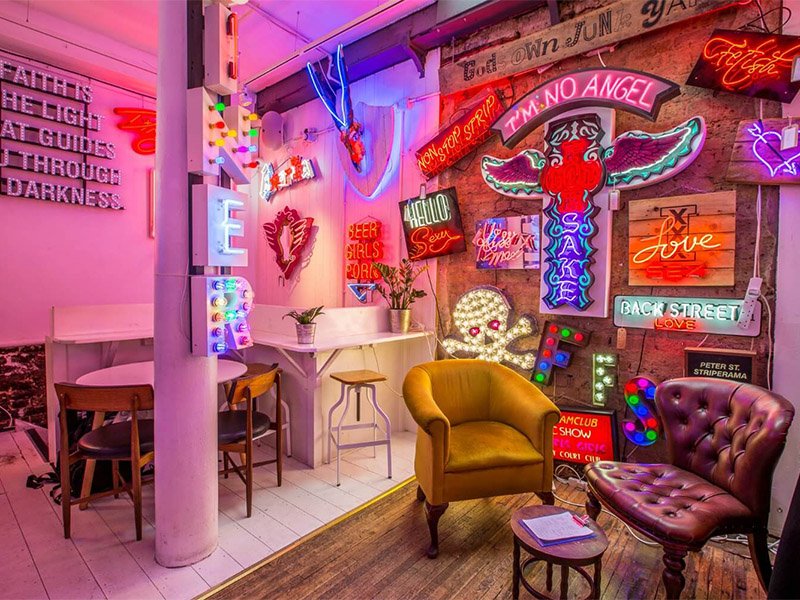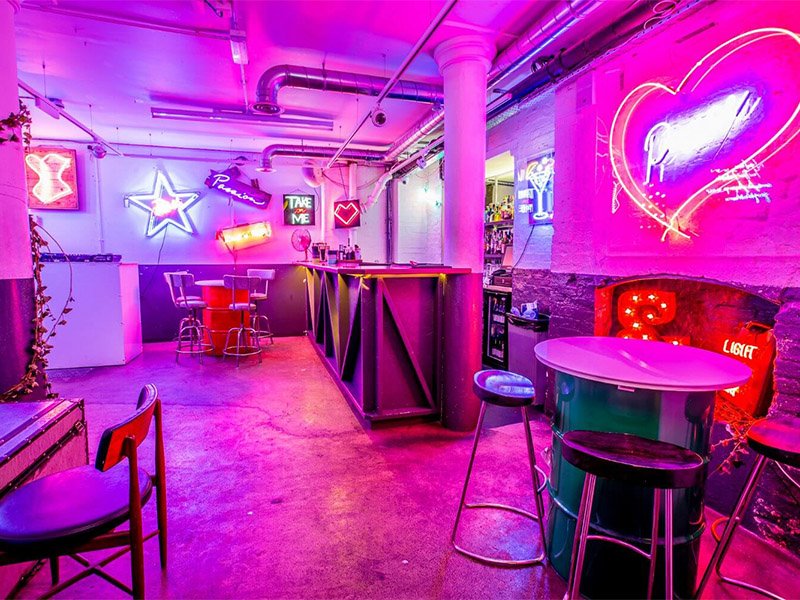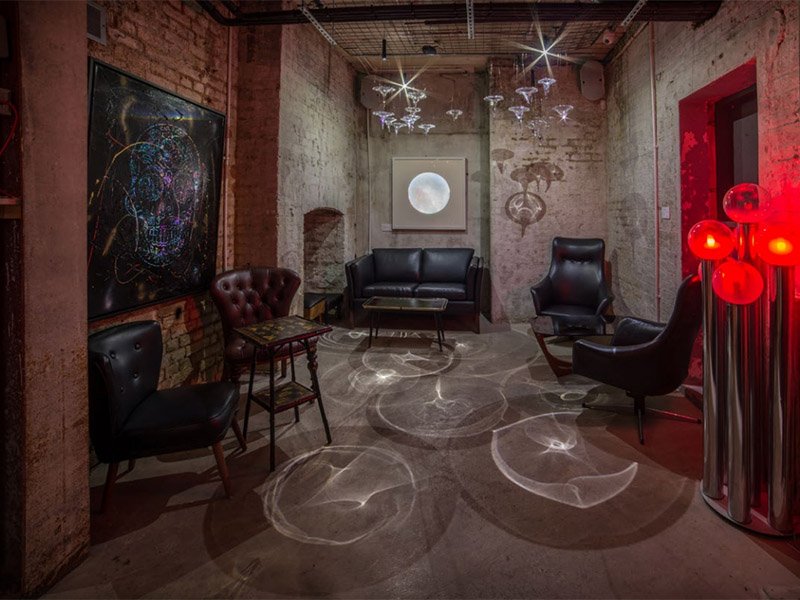 Speak to our venue team, to request more information.
0845 688 4410
Lights of Soho
35 Brewer St, Soho, London W1F 0RX, United Kingdom
Now in its third year, Lights of Soho is the world's first light-art gallery and member's club.
A cultural hub, this venue offers an exhibition space and a member's club featuring a calendar of events in art, music, film, fashion and theatre. Lights of Soho also serves food and some of the best drinks in London.
As a public gallery, Lights of Soho is open to the public until 6pm, six days a week. The venue has hosted exhibitions from the 'Godfather of Neon', Chris Bracey, Mumford & Sons and Banksy's protégée, Dran.
Located on Brewer Street, one of Soho's most iconic spots, Lights of Soho London has fast become the home of neon and light-art globally. The gallery is committed to supporting artists and Soho's wider creative community.