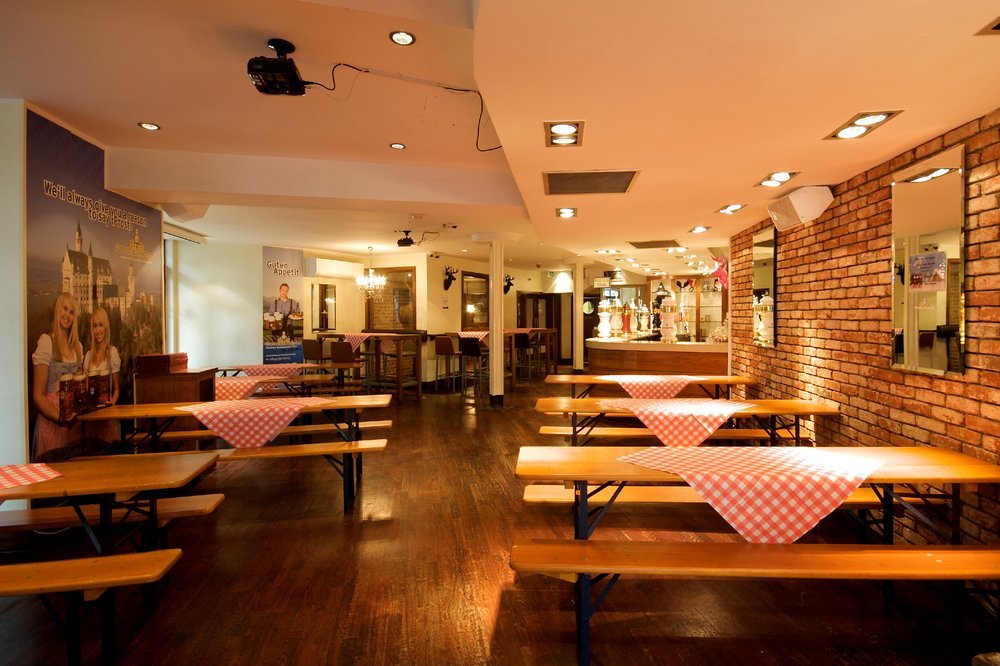 Speak to our venue team, to request more infomation.
0845 688 4410
Bavarian Beerhouse
Bavarian Beerhouse Old Street, City Road, London, United Kingdom
The first and Original Bavarian Beerhouse, the Old Street venue, est. 2005, can be found near the popular areas of Shoreditch and Hoxton, just off of the Old Street Roundabout. Here you can find the Bavarian Beerhouse's uniquely rough and ready approach to partying.
Work dos, Leaving Parties, Team building, Christmas… there are so many reasons to come to Bavarian Beerhouse. The venue can arrange an unforgettable corporate event for groups up to 350 guests. It is fully equipped with big screens and projectors. We can't think of a better setting for Oktoberfest celebrations than this!