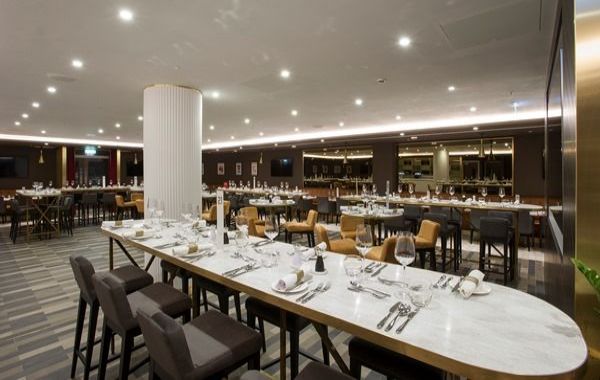 Speak to our venue team, to request more infomation.
0845 688 4410
Anfield
Liverpool L4 0TH, United Kingdom
Anfield, home of Liverpool Football Club, is a venue with a history and tradition of delivering world-class events, and now with the addition of the expanded Main Stand it is also one of the largest all-seater single stands in Europe. Visible from several points in the city, it adds another impressive landmark to the world-renowned Liverpool skyline.
It's not just on the pitch that the new development enhances the club's status as a world class institution; This new era for the Football Club provides an opportunity for guests to experience events at Anfield like never before.
A portfolio of new and beautifully appointed suites, offering a stylish and comfortable setting for any occasion have been added to the Clubs already existing range of rooms on offer in the Kenny Dalglish Stand.
A selection of the new rooms offer a glazed front with outstanding views of the famous Anfield Stadium, creating a memorable backdrop and talking point for your conference guests and delegates. The lounges are able to host up to 500 guests for a corporate dinner or 800 guests in a theatre style setting for a meeting and have been designed to offer a versatile space that can adapt to numerous conference, meeting or corporate dinner configurations.