Venueseeker is a FREE venue finding service. Our team of venue experts are on hand to help you source the perfect space for your event. Take a look through our venues to choose your space or submit an enquiry and let us do the hard work for you.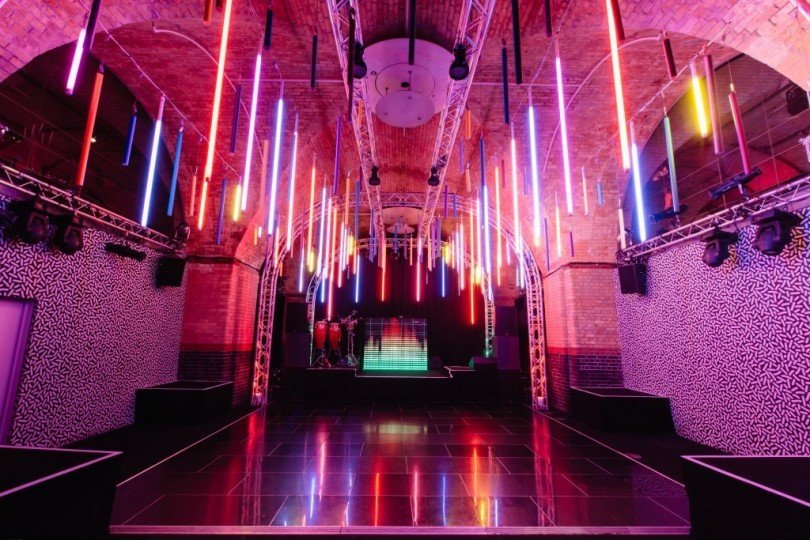 Venue capacity:
Min: 300

/

Max: 800
An urban underground venue that provides an exciting backdrop for parties, summer events and fashion shows.
– Exhibition Building, Wood Lane, W12 7FU
Venue capacity:
Min: 350

/

Max: 3000
Exhibition London is a brand new space opening in West London. Formerly the Dimco building, this impressive warehouse space can hold up to 3,000 guests.
Venue capacity:
Min: 10

/

Max: 400
The extraordinary and unique Old Billingsgate makes a show-stopping backdrop for special events.
Venue capacity:
Min: 10

/

Max: 200
Billingsgate Vaults is to host a festival of colour in Christmas 2014, as it plays host to The Colour Lab.
Venue capacity:
Min: 100

/

Max: 400
OXO2 is a chic, contemporary space offering spectacular panoramic views across the River Thames.
– London SE1 9DT, United Kingdom
Venue capacity:
Min: 10

/

Max: 450
From the informal and intimate to the spectacular and glamourous, Swan, Shakespeare's Globe has a range of truly unique spaces, whether you're planning a private party, wedding or corporate event.
– Portsmouth Road, Cobham, Surrey, KT11 1JE
Venue capacity:
Min: 8

/

Max: 320
The Conservatory at Painshill is a stunning venue suitable for conferences, team building days and Christmas parties.
– 10 Lower Richmond Road Putney London SW15 1JN
Venue capacity:
Min: 100

/

Max: 150
Winchester House is a spacious private members club on the banks of the Thames, a stone's throw from Putney Bridge.
– Chiswell St, London EC1Y 4TW, UK
Venue capacity:
Min: 150

/

Max: 2400
This fantastic City space is set to wow guests as they discover the ultimate winter and summer space.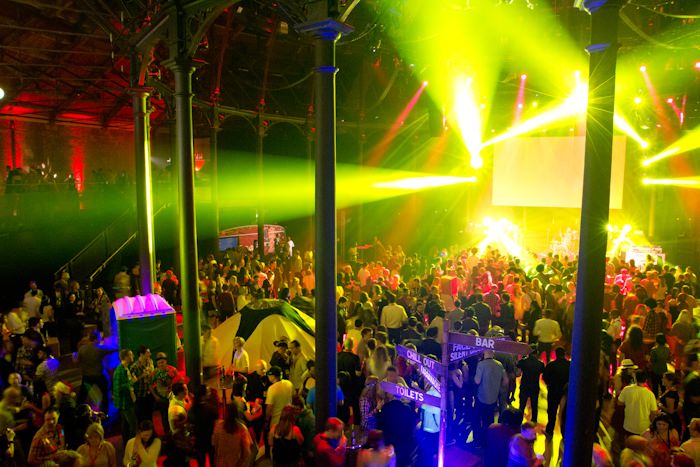 Venue capacity:
Min: 50

/

Max: 1800
The Roundhouse has a large space, ideal for parties, concerts and conferences and also a small space perfect for meetings, presentations or balcony barbecues.
Other Spaces That May Pique Your Interest...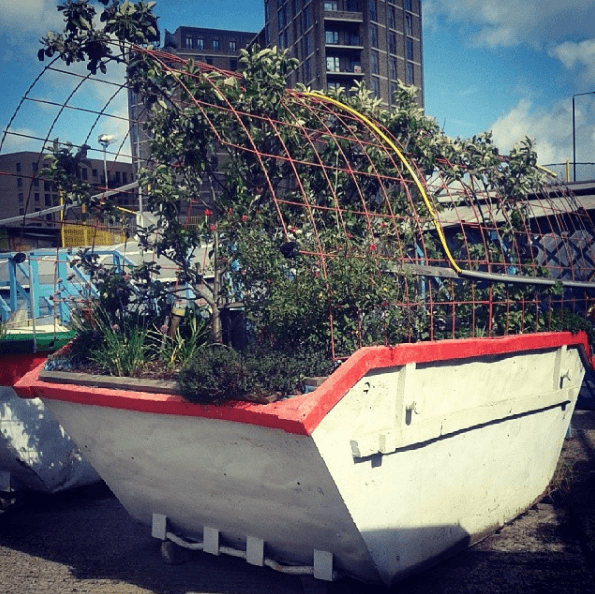 Venue capacity
Min: 10
Max: 80
This moveable urban food growing garden in the middle of the King's Cross development site is perfect for foodie events with a difference. Amongst the rise of glass and steel buildings, it is an urban oasis in which herbs, chillies, apples, sweet potatoes and cabbages grow out of skips and planters made out of scaffold boards and other reclaimed materials.
Venue capacity
Min: 10
Max: 90
This rooftop space includes a weatherproof pergola allowing the bar and dining area to remain open every day and all year – whatever the weather. A new garden design that includes a canopy of grape producing vines, together with a subtle garrigue and wild herb theme, plus a working kitchen garden and a few other horticultural enhancements. When the weather is particularly good, the space is doubled and provides an unrivalled location. Private dining and events can also be arranged on the rooftop.