Venueseeker is a FREE venue finding service. Our team of venue experts are on hand to help you source the perfect space for your event. Take a look through our venues to choose your space or submit an enquiry and let us do the hard work for you.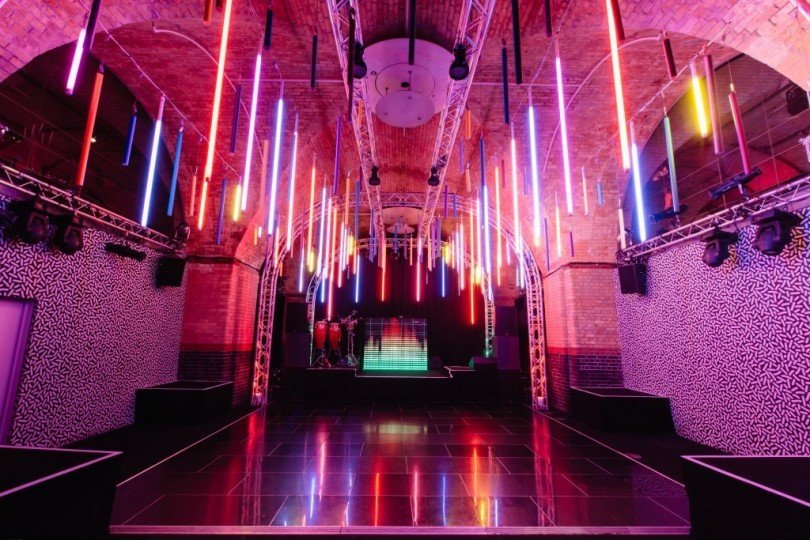 Venue capacity:
Min: 300

/

Max: 800
An urban underground venue that provides an exciting backdrop for parties, summer events and fashion shows.
Venue capacity:
Min: 10

/

Max: 500
Madison boasts numerous outstanding areas to hire for private parties, corporate networking evenings or even a night out to just let your hair down and party!
Venue capacity:
Min: 10

/

Max: 400
The extraordinary and unique Old Billingsgate makes a show-stopping backdrop for special events.
– 1 Seething Lane London EC3N 4AX
Venue capacity:
Min: 2

/

Max: 88
This vibrant new restaurant and cocktail bar serves the 'Best of British' seasonal produce – a truly unique place to indulge and entertain.
Venue capacity:
Min: 10

/

Max: 200
Billingsgate Vaults is to host a festival of colour in Christmas 2014, as it plays host to The Colour Lab.
Venue capacity:
Min: 100

/

Max: 400
OXO2 is a chic, contemporary space offering spectacular panoramic views across the River Thames.
– London SE1 9DT, United Kingdom
Venue capacity:
Min: 10

/

Max: 450
From the informal and intimate to the spectacular and glamourous, Swan, Shakespeare's Globe has a range of truly unique spaces, whether you're planning a private party, wedding or corporate event.
– Portsmouth Road, Cobham, Surrey, KT11 1JE
Venue capacity:
Min: 8

/

Max: 320
The Conservatory at Painshill is a stunning venue suitable for conferences, team building days and Christmas parties.
– 10 Lower Richmond Road Putney London SW15 1JN
Venue capacity:
Min: 100

/

Max: 150
Winchester House is a spacious private members club on the banks of the Thames, a stone's throw from Putney Bridge.
– Chiswell St, London EC1Y 4TW, UK
Venue capacity:
Min: 150

/

Max: 2400
This fantastic City space is set to wow guests as they discover the ultimate winter and summer space. 
Other Spaces That May Pique Your Interest...
Venue capacity
Min: 10
Max: 50
Welcome to the UK's only curiosity museum. No attempt is made at classification and comprehensiveness, instead the museum focuses on the pre-enlightenment origins of the museum as Wunderkabinett – a mirror to a world so suffused with miracles and beauty that any attempt at categorization is bound to fail. This museum displays everything that has glittered & caught the eye of its founder – from rare priceless marvels of the natural and scientific worlds like Dodo Bones or speculum to the intriguing beauty of McDonald's Happy Meal Toys, from old master etchings to prison inmates & mad women's doodles, occultists paintings and pop art prints, the horrors and wonders of nature, two headed kittens and living coral.
Venue capacity
Min: 10
Max: 80
If you are looking for a unique way to celebrate the festive season in London then look no further than this themed ski lodge, which comes complete with pine trees, falling snow, reindeer, snowmen, ski racks, piste maps and strings of fairy lights and lanterns. The centrepiece is a bar serving a selection of beverages from a choice of 12 including Schnapps and flavoured vodkas.