Venueseeker is a FREE venue finding service. Our team of venue experts are on hand to help you source the perfect space for your event. Take a look through our venues to choose your space or submit an enquiry and let us do the hard work for you.
– Portsmouth Road, Cobham, Surrey, KT11 1JE
Venue capacity:
Min: 8

/

Max: 320
The Conservatory at Painshill is a stunning venue suitable for conferences, team building days and Christmas parties.
– 10 Lower Richmond Road Putney London SW15 1JN
Venue capacity:
Min: 100

/

Max: 150
Winchester House is a spacious private members club on the banks of the Thames, a stone's throw from Putney Bridge.
– Chiswell St, London EC1Y 4TW, UK
Venue capacity:
Min: 150

/

Max: 2400
This fantastic City space is set to wow guests as they discover the ultimate winter and summer space. 
– Level Two, 
Oxo Tower Wharf, 
Bargehouse Street
, South Bank,
 London SE1 9PH
Venue capacity:
Min: 100

/

Max: 400
Located on Level Two of the iconic OXO Tower, OXO2 is a breathtaking contemporary space offering panoramic views across the River Thames.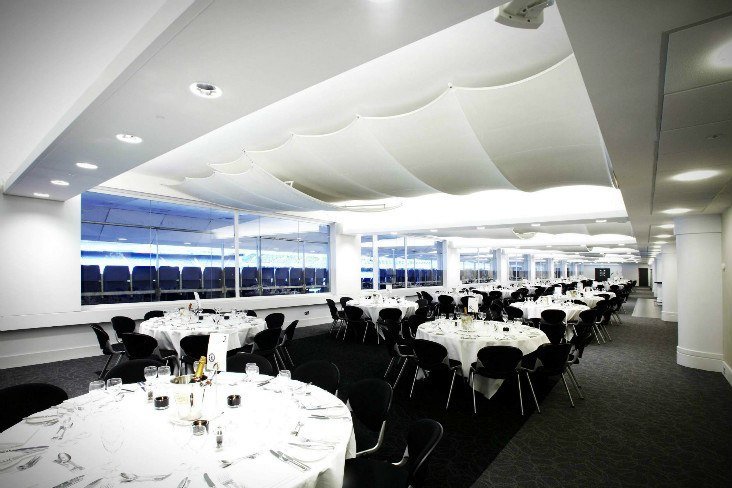 Venue capacity:
Min: 10

/

Max: 1000
Discover the unique, versatile, sophisticated and well equipped venue in London.
– Wembley HA9 0WS, United Kingdom
Venue capacity:
Min: 300

/

Max: 1800
It's hard to imagine a more iconic venue than Wembley. The place where England won the World Cup against Germany in
– BLSA Building, Stepney Way, London E1 2AE
Venue capacity:
Min: 10

/

Max: 300
The Griff Inn is a spacious venue with a bar and catering options and is 5 minutes from Whitechapel station. The
– WC2B 5DA, United Kingdom
A well established venue within London as one of the City's most impressive, stylish and wealthy event venues
– 212 Brick Lane, London, E1 6SA
Venue capacity:
Min: 2

/

Max: 60
Hidden behind unassuming shutters lies Alcotraz – Prison Cocktail Bar
Venue capacity:
Min: 10

/

Max: 2000
The Science Museum is a venue with a difference! This magical and mysterious venue offers an event setting like no other.
Other Spaces That May Pique Your Interest...
Venue capacity
Min: 10
Max: 50
Down a little side street in Deptford lies the opening to this impossibly charming, brilliant and quirky bar. The interior is homely, with cosy furnishings, a laid back atmosphere and an excellent cocktail list. Where else in London, or anywhere else for that matter, would you find such delights as Campari, tonic and Babycham (the Lady Diana), FOUR different types of rum served with ginger beer (the Sir Francis Drake) and Liquor 43 – semi-skimmed milk and a cinnamon stick (the Princess Beatrice)?
A space for creativity and culture in the heart of East London. The multi-functional space is available for private events and corporate hire.
5000sqft blank canvas venue set in a Victorian warehouse with many original features. A highly versatile and flexible space with a standing capacity of 700 and a seated capacity of up to 250.