Venueseeker is a FREE venue finding service. Our team of venue experts are on hand to help you source the perfect space for your event. Take a look through our venues to choose your space or submit an enquiry and let us do the hard work for you.
– Portsmouth Road, Cobham, Surrey, KT11 1JE
Venue capacity:
Min: 8

/

Max: 320
The Conservatory at Painshill is a stunning venue suitable for conferences, team building days and Christmas parties.
– 10 Lower Richmond Road Putney London SW15 1JN
Venue capacity:
Min: 100

/

Max: 150
Winchester House is a spacious private members club on the banks of the Thames, a stone's throw from Putney Bridge.
– Chiswell St, London EC1Y 4TW, UK
Venue capacity:
Min: 150

/

Max: 2400
This fantastic City space is set to wow guests as they discover the ultimate winter and summer space. 
– Exhibition Building, Wood Lane, W12 7FU
Venue capacity:
Min: 350

/

Max: 3000
Exhibition London is a brand new space opening in West London. Formerly the Dimco building, this impressive warehouse space can hold up to 3,000 guests.
– Level Two, 
Oxo Tower Wharf, 
Bargehouse Street
, South Bank,
 London SE1 9PH
Venue capacity:
Min: 100

/

Max: 400
Located on Level Two of the iconic OXO Tower, OXO2 is a breathtaking contemporary space offering panoramic views across the River Thames.
Venue capacity:
Min: 20

/

Max: 400
The Grade I listed Orangery at Kew is a fantastic venue with fantastic views! It is perfect for large-scale parties, receptions, dinners, summer balls and Christmas parties.
– London N22 7AY, United Kingdom
Venue capacity:
Min: 50

/

Max: 10000
Set within 196 acres of parkland, Alexandra Palace is the ultimate iconic venue for any corporate event, party, banquet, award ceremony,
– 45 Queen Caroline Street, London W6 9QH, United Kingdom
Venue capacity:
Min: 350

/

Max: 1500
Eventim Apollo, formerly the Hammersmith Apollo, is one of London's major live entertainment and event venues. 
Venue capacity:
Min: 100

/

Max: 229
The Joseph Banks Building, built in 1985, is one of Kew's most contemporary buildings and houses the 85,000 artefacts that make up Kew's Economic Botany Collection.
– Delancey Street, London NW1 7NL, United Kingdom
Venue capacity:
Min:

/

Max:
The Forge is an architecturally-designed award-winning venue situated in the heart of Camden Town in North London.
Other Spaces That May Pique Your Interest...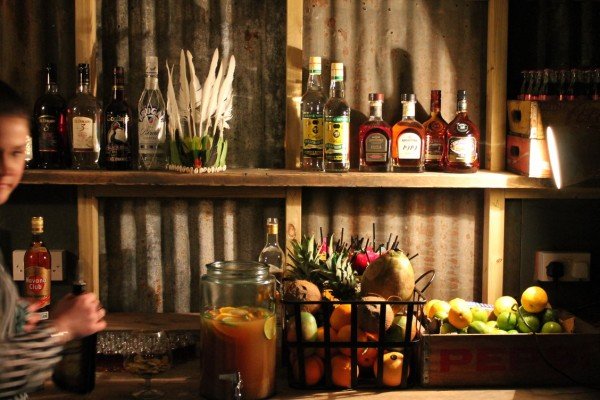 This subterranean event space is designed in the style of a Caribbean Rum shop and accessed via a secret door in an art gallery. Upstairs is a Dalston shop specializing in tailored vintage fashion, furniture and interiors, a space which also makes a great unusual setting for events. The stock is sourced from antique markets all over the world and includes a beautifully constructed Ostrich feather headdress from Trinadad, a Bamileke wall hanging from Cameroon and even a pair of late 80's electric blue high wasted ski pants.
Venue capacity
Min: 10
Max: 200
A well-known museum has recently completed a huge refurbishment project, bringing 'lost' spaces within the museum back to use. These are the Lobby to the Breakfast Room, the Catacombs and the Basement Ante Room. Also revealed for the first time is a second temporary exhibition space, which opens with a display celebrating the completion of the project, as well as the house's kitchens.