Venueseeker is a FREE venue finding service. Our team of venue experts are on hand to help you source the perfect space for your event. Take a look through our venues to choose your space or submit an enquiry and let us do the hard work for you.
– 10 Lower Richmond Road Putney London SW15 1JN
Venue capacity:
Min: 100

/

Max: 150
Winchester House is a spacious private members club on the banks of the Thames, a stone's throw from Putney Bridge.
– London EC2N 2HA, United Kingdom
Venue capacity:
Min: 60

/

Max: 250
A Grade II listed building in the heart of the City, Austin Friars benefits from both stunning original features and clean, contemporary design.
– Level Two, 
Oxo Tower Wharf, 
Bargehouse Street
, South Bank,
 London SE1 9PH
Venue capacity:
Min: 100

/

Max: 400
Located on Level Two of the iconic OXO Tower, OXO2 is a breathtaking contemporary space offering panoramic views across the River Thames.
Venue capacity:
Min: 200

/

Max: 3580
City favourite Old Billingsgate offers a sought-after location, just minutes from London Bridge.
– Chiswell St, London EC1Y 4TW, UK
Venue capacity:
Min: 150

/

Max: 2400
This fantastic City space is set to wow guests as they discover the ultimate winter and summer space.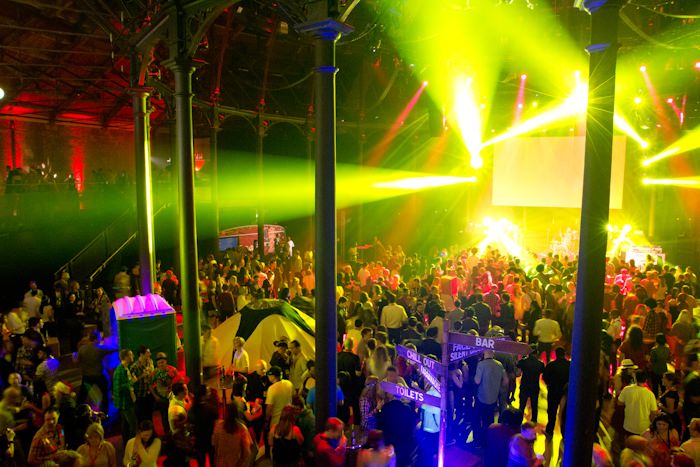 Venue capacity:
Min: 50

/

Max: 1800
The Roundhouse has a large space, ideal for parties, concerts and conferences and also a small space perfect for meetings, presentations or balcony barbecues.
– Portsmouth Road, Cobham, Surrey, KT11 1JE
Venue capacity:
Min: 8

/

Max: 320
The Conservatory at Painshill is a stunning venue suitable for conferences, team building days and Christmas parties.
Venue capacity:
Min: 300

/

Max: 1200
The magnificent Pavilion at the Tower of London is ideal for lavish awards ceremonies, balls, charity events, corporate occasions and summer parties.
Venue capacity:
Min: 50

/

Max: 150
On the second floor of the iconic OXO Tower, OXO2 is a fantastic new events space, offering your guests an inspiring meeting and training space with plenty of room for breakout areas if required.
– East Molesey KT8 9BS, United Kingdom
Hampton Court House is a hidden gem set in seven acres of magical 18th Century gardens, surrounded on all sides by
Other Spaces That May Pique Your Interest...
Venue capacity
Min: 1
Max: 1500
Originally designed by John Johnson, this recently restored theatre opened in 1875 and had a capacity for seating 2,500. Its stage, of mechanised timber is characteristic of Victorian theatres and is probably one of the earliest examples in English theatre with a facility for counterweight flying. The theatre has had an extremely chequered past, in addition to its theatrical uses it has served as a cinema, a centre for Belgian refugees, part of a German internment camp and a BBC prop store.
Venue capacity
Min: 10
Max: 300
This Indie cinema is run by volunteers and shows mainstream films and live opera. The chairs are comfy, the sound system is second to none and the bar cosy. The team behind it is also responsible for the brilliant outdoor cinema Nomad.