Museums make a fantastic backdrop for entertaining, with exhibitions and galleries setting the occasion apart. London is home to a whole host of impressive museums, many of which are available for private hire. Here are a few of our favourites.

Pollock's Toy Museum is a museum and small toy shop housed in two atmospheric historic buildings in London's Fitzrovia. Host your event within its small rooms and you'll be joined by dolls, teddy bears, tin toys, folk toys, toys from around the world, dolls houses, puppets, toy theatres, optical toys, toy soldiers and lots more besides.

Situated by the River Thames and next to Lambeth Palace, The Garden Museum provides the perfect location for wedding receptions, corporate events, parties and celebrations. The Museum's garden provides a wonderful escape from the hustle and bustle of central London and is an ideal setting for a pre-dinner drinks reception or a barbecue.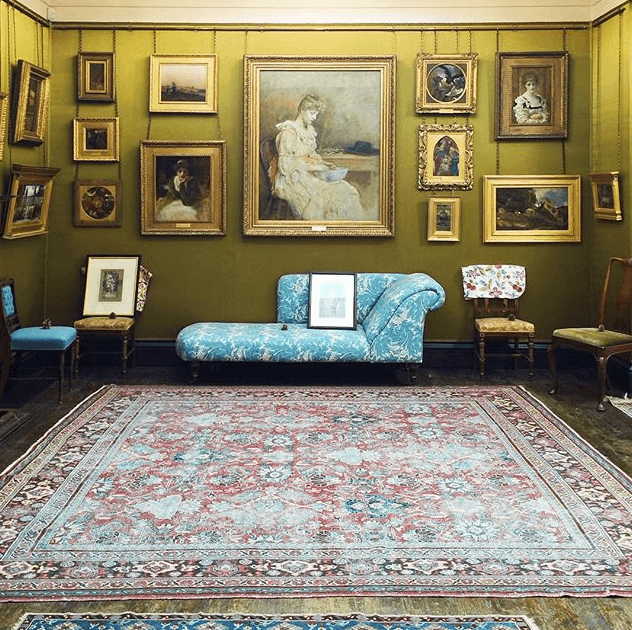 Leighton House Museum is the former home of the Victorian artist Frederic, Lord Leighton (1830-1896). The only purpose-built studio-house open to the public in the United Kingdom, it is one of the most remarkable buildings of the nineteenth century, containing a fascinating collection of paintings and sculpture by Leighton and his contemporaries.

The William Morris Gallery is the only public gallery devoted to the life and legacy of William Morris: designer, craftsman and socialist. Housed in a striking Grade II* listed building and set in the tranquil grounds of Lloyd Park, the William Morris Gallery is a popular venue for corporate and private events.
Dennis Severs' House at 18 Folgate Street, Spitalfields is more than just a time capsule. It is both a breathtaking and an intimate portrait of the lives of a family of Huguenot silk-weavers from 1724 to the dawn of the 20th Century. As you follow their fortunes through the generations, the sights, smells and sounds of the house take you into their lives. It was Dennis Severs' intention that as you enter his house it is as if you have passed through the surface of a painting, exploring with your senses and imagination a meticulously crafted 18th Century world.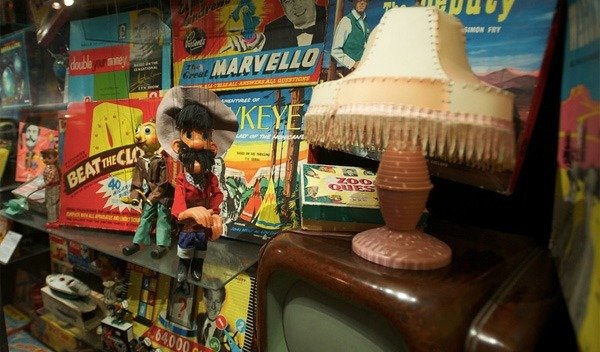 Just around the corner from the world-famous Portobello Road Market stands a treasure trove of retro design and memories. Imagine walking through galleries full to the brim with oddities and wonders alike, where every corner you turn leads you into a different decade. You'll see Rimmel cosmetics from the 1890s, First World War Oxo Cubes, Mars Bars, Rolos and KitKats from the 1930s, a 1970s Chopper Bike and around 12,000 other items.
The Natural History Museum Darwin Centre

One of London's most famous museums is home to the Darwin Centre, an exception space for private and corporate events. Events can even incorporate tours of the exclusive Zoology Spirit Collection, around restricted access underground labs. It houses a lot of specimens [in spirits] including Archie the giant squid and some collected by Darwin himself.

Following a £20 million refurbishment, the Museum of London is a venue not to be missed! It is ideal for reception events, Christmas and summer party events, dinners, product launches and lunches. Christmas party packages are available with catering from the award-winning Create.

The V&A's magnificent Victorian gallery spaces and stunning John Madejski Garden combine to make it one of London's most unique venues for corporate events, private entertaining and location hire. The Museum is available to hire for a range of activities including meetings, canapé receptions, private views, dinner dances, filming and photo shoots.
Venueseeker is the ultimate online resource for the best unique event spaces around town. We have a diverse selection of venues to fit any occasion – the more unusual the better! Contact us now to find out how we can help create the perfect event for you.