BARS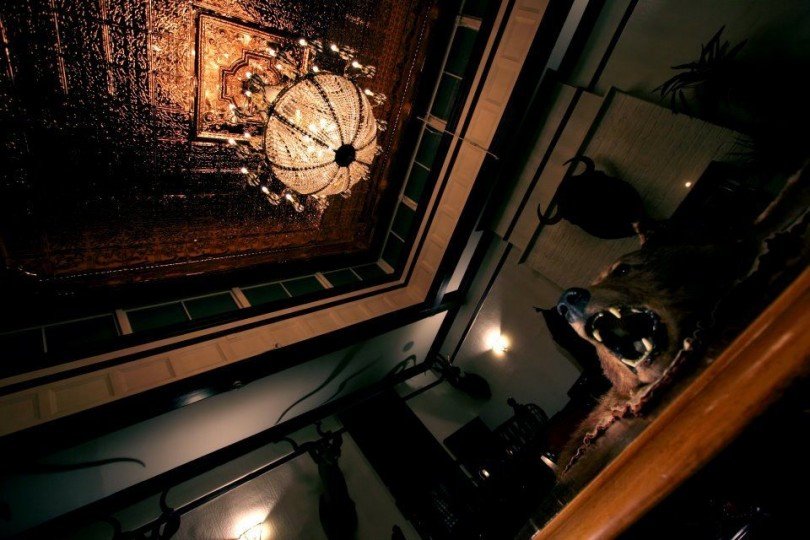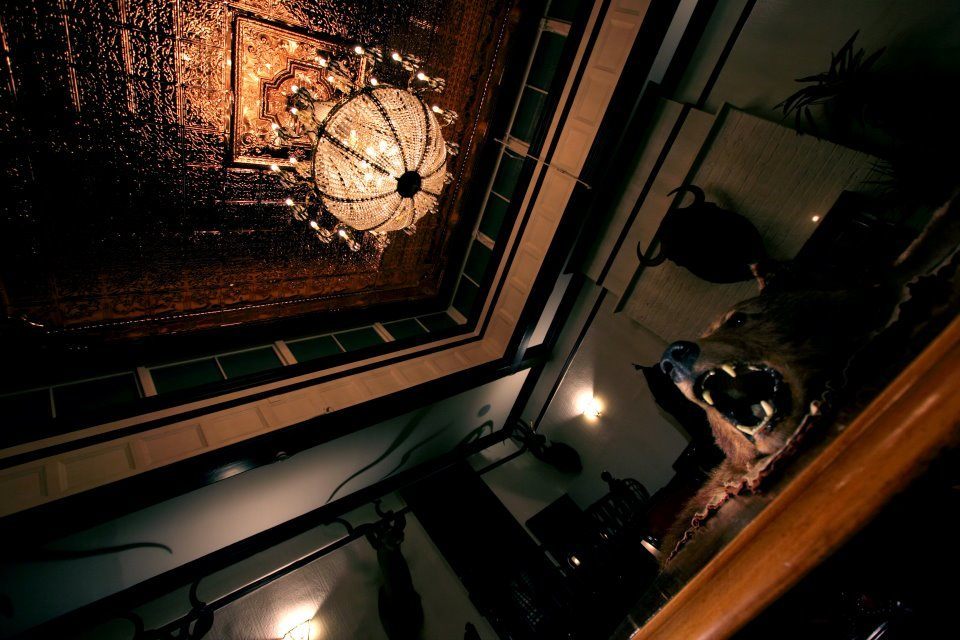 The sign outside this bar has the motif Aviators, a pair of crossed pistols and a Steadman-esque bat. Inside, the dimly-lit neighbourhood drinking den has a restrained art deco style, with walls decorated in enormous pieces of taxidermy.
In an area of East London not short of bars, this basement room is hugely popular, with a lively vibe, great cocktails and wonderful service. Innovative drinks show a tight grasp of cocktail fundamentals.
If you think the facade of this foliage-covered fringe pub is ornate, wait till you get inside. The modestly-scaled interior houses a cornucopia of ornaments, mirrors, pictures, horse brasses, road signs, brass pots, and even the odd stuffed fish. As if that weren't enough, there's a small collection of Beatles memorabilia, and a napkin signed by Elvis Presley.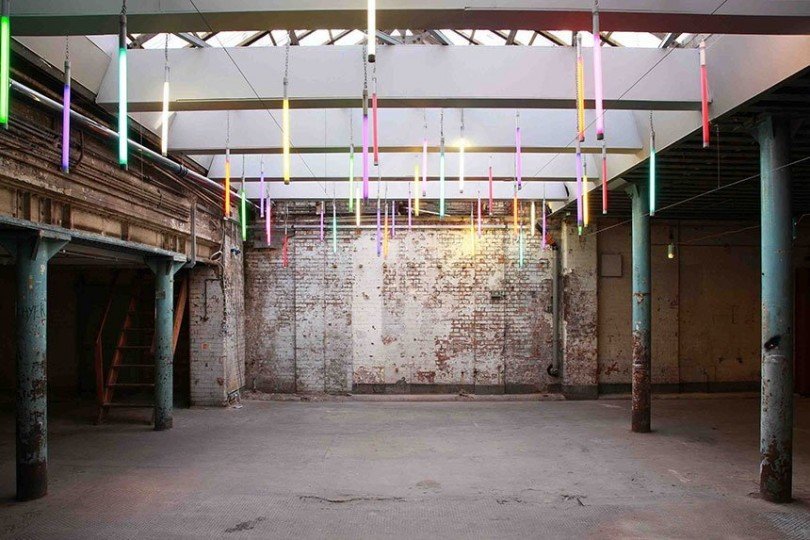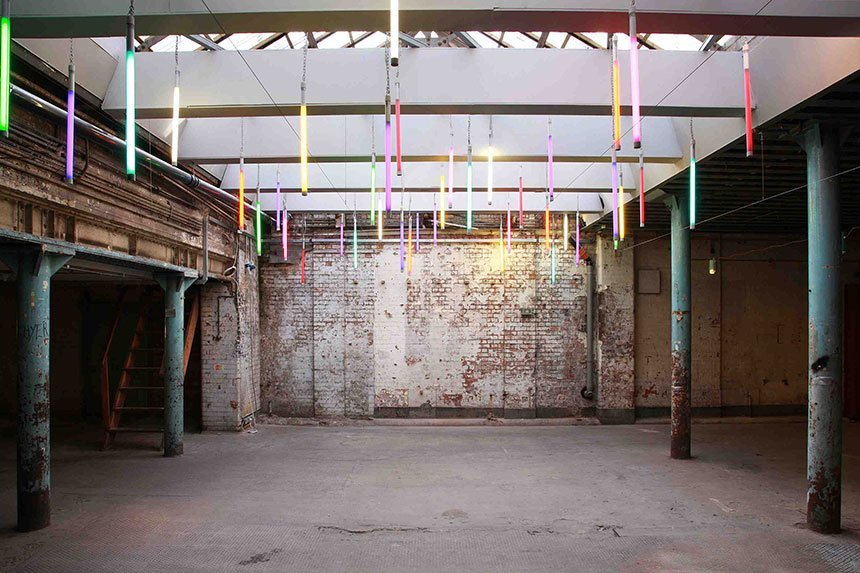 This is a creative, experimental arts "space with no agenda", in an ex-dairy in
Battersea. Launched in spring 2010 in the architecturally distressed undercroft of a warehouse/office building.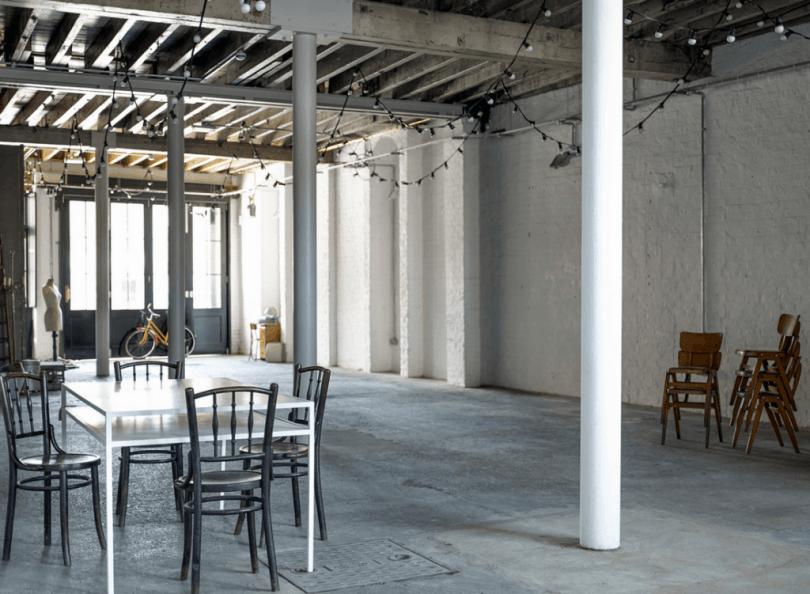 This former furniture warehouse is the perfect urban location in south London. The warehouse covers three floors and has been meticulously restored and rebuilt to provide a fabulously large and uncluttered space.
PRIVATE DINING ROOMS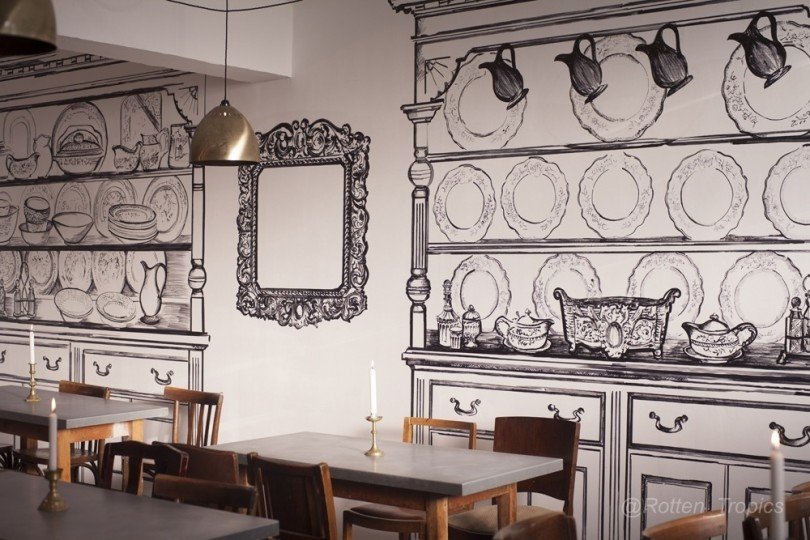 Party is this venue's middle name. Whether you're looking for somewhere to reserve a few tables for drinks, a banquet table for private dining or an exclusive room for a birthday party, this private dining room makes the perfect place for any size soiree.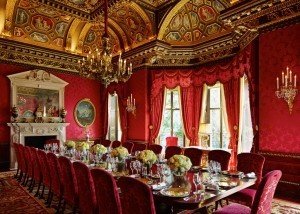 An awe-inspiring dining room decorated in Italian Renaissance style with a simply spectacular ceiling, this elegant space is the signature private dining room of one of London's top hotels. Truly lavish in appointment and detail, with views across Green Park, a banquet here will linger long in the memory.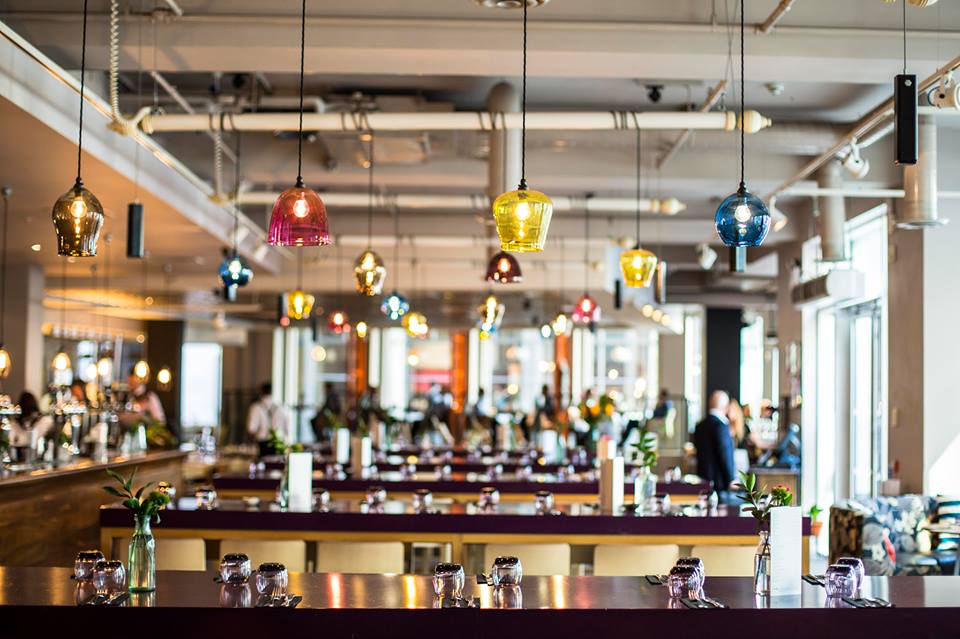 Offering something a little out of the ordinary, this private dining room encapsulates a collection of all your favourite things, with a seasonal all day menu, vintages from across the globe, cocktails and deli with a mixology table. It even comes complete with its own 1950s kitchen. Brushed white, the secret speakeasy also includes a mezzanine tasting table for private dinners or wine tastings for 12.
RESTAURANTS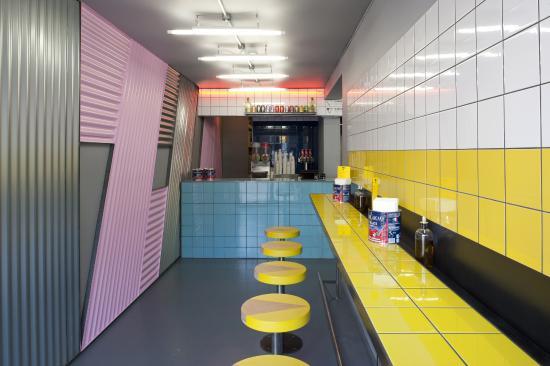 Since opening in 2012, this restaurant has brought New York's famous slice culture to London and have been at the cutting edge of the capital's gourmet pizza revolution. This new outpost is situated in an East London shopping destination, which is entirely made of shipping containers. Thanks to a unique combination of innovative toppings, high quality ingredients and traditional baking methods, the restaurant has won a dedicated following of pizza lovers. Their massive 22-inch pizzas are served by the slice (or a whole pie for the brave).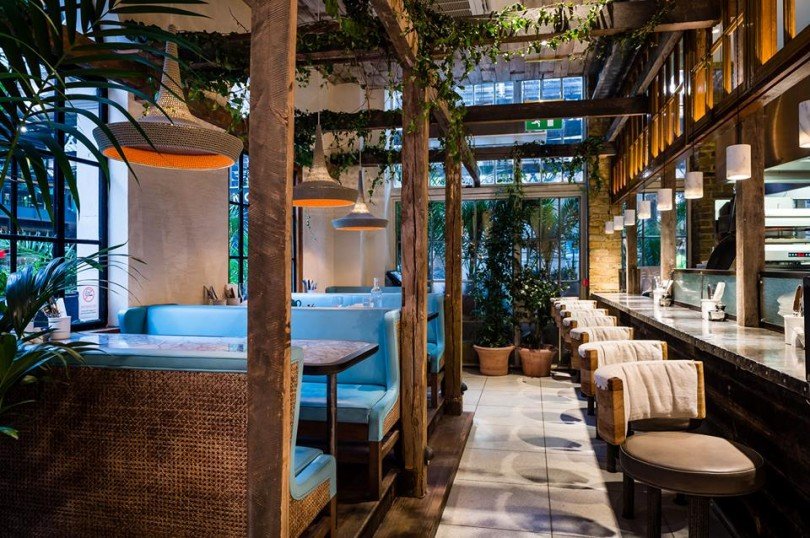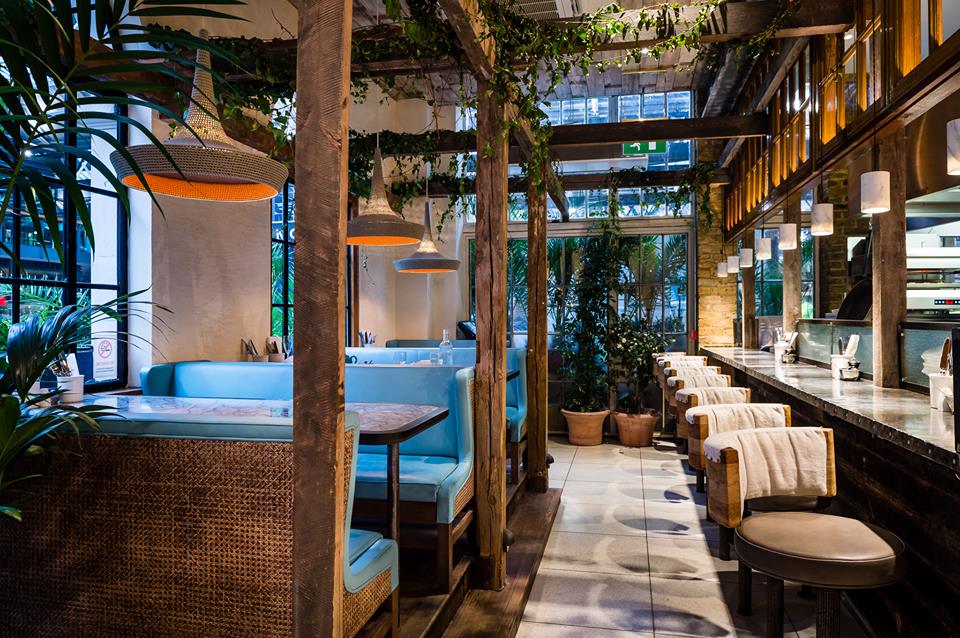 This grand, bi-level brasserie and bar occupies the foyer and subterranean vault of what used to be a London bank. The stately, high-ceilinged, light-filled eating house borders Old Spitalfields Market, and comes complete with a bustling open kitchen serving modern European cuisine. A great location for events.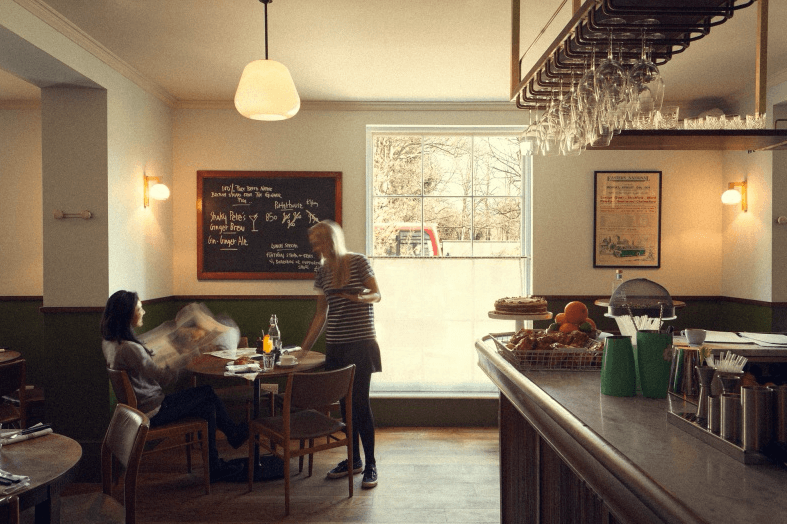 This friendly neighbourhood restaurant is the perfect spot for events. There are glazed bricks, swiped from London Underground, charcoal-grilled steaks from the Ginger Pig and lots of reclaimed wood and dark walls. There are also seafood dishes from Devon's Brixham Market and gooey soft-serve sundaes for dessert.
CINEMAS
A wonderland of plush red velvet gold-framed walls, Austrian crystal chandeliers and oversized Chinese lanterns, this historic ballroom is the only intact 1950s ballroom in London and remains one of its best-kept secrets. Much loved by the local community, the ballroom has been through previous incarnations as a music hall, and picture house, and has been restored with care and passion. Its period atmosphere and beautifully quirky decor attracts film directors, programme and music video makers, and has formed the backdrop to countless photo shoots, music videos and one-off concerts.