Are you looking for the perfect venue space to host your 2017 summer party?
OXO2, a blank canvas venue located on the second level of the iconic OXO Tower has everything you need to throw the most exciting summer party of the season. This South Bank summer party venue is a fantastic choice for this year's hotly anticipated summer celebrations.
Dazzle your guests in an open-plan space that is surrounded by the stunning views of iconic London architecture. Your guests can enjoy the space during the day by letting the fresh air in with open windows, or they can enjoy the space by night while sipping on cocktails in front of the beautiful bright lights of the capital. The open space at OXO2 is one of the best places in the city to enjoy the summer sunset while mingling with good company.
OXO2 can accommodate party sizes from 60 to 350 guests depending on what kind of even you would like to host. This makes this venue a great space for more intimate events like lunches, receptions, fashion shows, product launches or banquets. This multi-use space is also equipped with a PA system that can be used for background music, announcements or speeches so no matter what your needs are, OXO2 can be tailored to produce any kind of summer party you have in mind.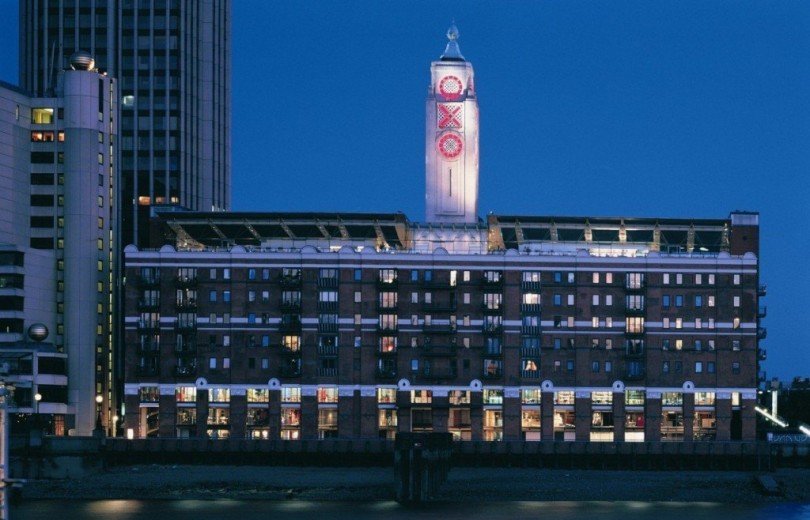 Contemporary Space Ready to be Transformed
This modern venue is finished with a neutral colour palette and a simple, minimal design, which makes this space very versatile and easy to transform. It can be decorated in your company branding or any theming you can imagine. The venue is comprised of two gallery style areas that can be hired together or separately. You also have the option to use award-winning catering company Create Food and Party design or bring in your own supplier. There is also space to have a live band perform or to set up a DJ area.
Open Windows and Bright Views
Upon entering the venue, your guests will be greeted by the sunshine with breathtaking natural light allowed in by the large windows that offer panoramic views of the River Thames. Hosting an event at this exclusive location will offer your guests a unique opportunity to enjoy views of the city not seen anywhere else. Couches and other furniture line the windows so your guests can sit back and relax while looking out over the city below. Tables can be arranged is you will be having a seated event or you can leave the space empty and open to allow your guests to flow freely about the space as they enjoy canapés and small bites.
If you need to start planning your 2017 summer party, OXO2's expert team of event managers can help you turn your ideas into reality. We can handle everything from start to finish so you can focus on more important things while letting the professionals work out all of the small details. From venue booking to catering to extra entertainment options, we've got you covered every step of the way.
Find out more about what OXO2 can do for your next event or get in touch if you have any questions or would like to arrange a site visit at this stunning South Bank summer party space.