Ultimate Experience  takes over the Roundhouse for an exclusive run of Christmas events from 18th November till the 5th December.
Sales Director Francis Cremona gave us a tour of this iconic space with the LIVE! theme being installed.

The Roundhouse is an extraordinary event space in Camden. This Grade II listed building impresses with stunning original features and a distinctive conical slate roof.
The Roundhouse dates back to 1847, when it was built to house a railway turntable. The building became a cutting-edge arts venue during the 60s and 70s, staging some of the most legendary performances of the period. Today the striking circular building lends itself perfectly to large scale private and corporate events.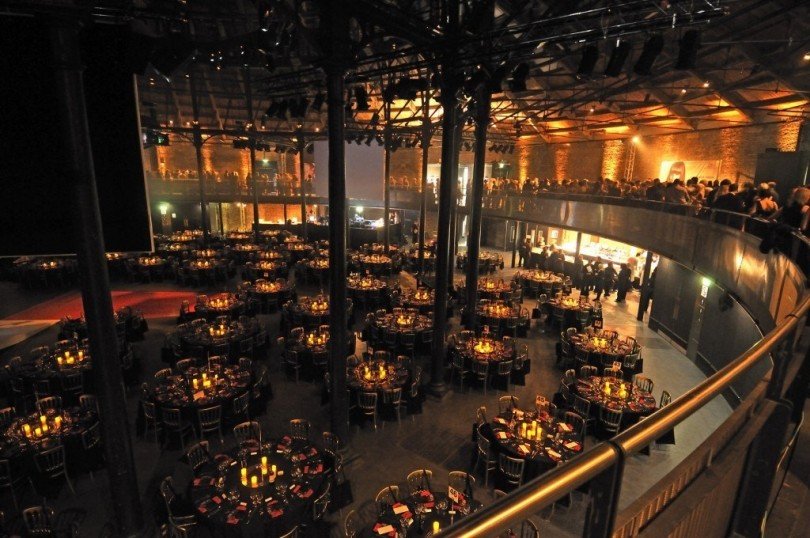 An impressive blank canvas (1,300m²), the iconic Main Space is available to hire for a variety of events: from receptions and parties for up to 1,800, to conferences for up to 1,500, and dinners for up to 1,000.
The Circle Balcony frames the Main Space and delivers a fantastic vantage point overlooking the breathtaking Main Space below, perfect for drinks receptions before the main event.
Design features at The Roundhouse enhance this already stunning venue, allowing the grandeur of the impressive Main Space to take centre stage.
This year the LIVE! set design is modelled on that of Sam Smith, a rising star whose Roundhouse set received critical acclaim at last autumn's iTunes festival. Taking its inspiration from the Camden venue's legendary musical heritage, this design focuses on incredible production, lighting and sound to create the perfect winter event space.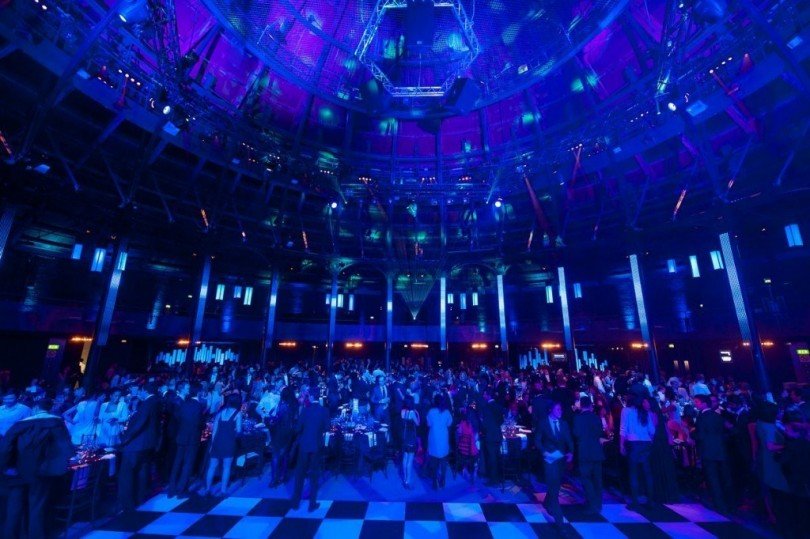 The Ultimate Experience team have been responsible for numerous high profile events at this iconic space in recent years. A wealth of experience in hosting events at this venue and others will enable the team to create truly magical festive events.
The Roundhouse is ideal for those looking to put their own stamp on a winter venue. The space can accommodate up to 1,800 guests.
Capacities:
Receptions and parties for up to 1,800
Conferences for up to 1,500
Dinners for up to 1,000