I think we can all agree that there's something magical about cinemas. The sort of London cinemas for hire our clients are most interested in, and which are increasingly sought-after, are especially magical; these are genuine theatres of dreams, where countless individuals have been enraptured by timeless stories, and where the silver screen has woven its charm for decade after decade.
Private cinema hire in London is definitely on the up. In the age of digital interaction and virtual meetings, there's something utterly wonderful about hiring a London cinema – complete with plush seats, elegant furnishings, and that unmistakable vibe – and going back to the old way of doing things.
Whether you need cinema hire in London for a private screening of a film, ad campaign, or something completely different, or just want to revel in the beautiful space as a unique events venue, London cinemas have plenty to offer.
Here at Venueseeker, we've definitely got a soft spot for London's cinemas, both old and new. Not only do we think they make amazing venues for a wide array of events, but they're the kind of places that just make you smile, take you back to childhood memories, and really encourage engagement.
Just imagine how quickly photos of your screening or event would spread on social media, all thanks to the charm and atmosphere of the cinema venue you've chosen to hire? That's just one reason why our clients are clambering to book themselves into one of the below venues, and why we're always happy to recommend them.
Check out our top cinema hire London recommendations below, and start dreaming about your next event in one of these superbly ambient spaces!
Capacity: 47 seats
Best for: Elegant, exclusive, and intimate screenings
What makes it unique: This beautiful screening room – named in memory of Richard Attenborough – offers a stunningly unique and multisensory experience. With HD sound and vision, 4K resolution, and even a 3D option, it really goes the extra mile to dazzle and impress.
Few brands have the luxury clout that BVLGARI enjoys, and this private screening room at the brand's flagship hotel certainly delivers when it comes to elegance and sophistication. Decked out in utterly decadent monochrome tones, this multi-function room is as attractive to the eye as it is practical for a number of event types. Naturally, the AV quality here is of a phenomenally high level, the seats are beautifully comfortable, and the number of extras on offer befitting of such a special venue.
Capacity: 201 seats
Best for: larger scale screenings, exclusive product launches, AGMs
What makes it unique: Situated in the belly of one of London's most iconic hotels, this beautiful screening room has a truly classic and vintage feel. Despite feeling as though it comes straight from the golden age of Hollywood, this private cinema features state-of-the-art technology sure to take your viewing to new heights of excellence.
The Mayfair Hotel is a legendary establishment in London, and the screening room is as plush, luxurious, and decadent as you might expect. With beautifully upholstered furnishings, leather fittings, and a gorgeously elegant ochre theme throughout, it really is an absolute treat for the senses.
The Mayfair Hotel Screening Room uses the utmost in cinematic technology to ensure absolute clarity and the richest, most awe-inspiring viewing experience, as well as next-generation THX sound systems to guarantee every seat is 'the best seat in the house'.
If you're looking to blow your guests away with utter sophistication, they really don't come much better than this. If that's not enough, there's also an award-winning cocktail bar attached.

Capacity: up to 307 seats
Best for: technically superb viewings, an array of locations, and a classic cinema vibe
What makes it unique: Curzon cinemas are true British icons, and a reminder of a more glamorous, more swinging, and more dynamic London. Capture some of that timeless vibe for your private cinema hire London event, and create something truly memorable as a result.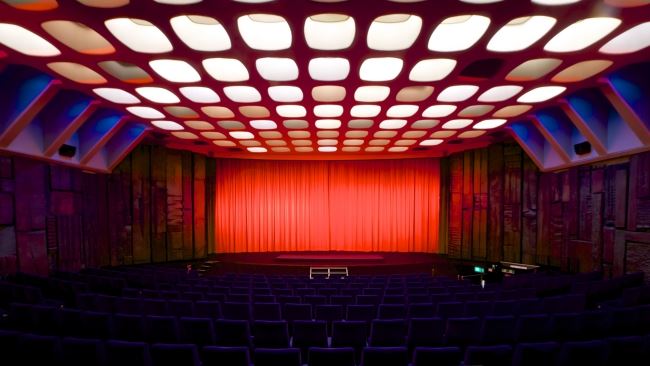 Whether you're looking to hold a networking event in an iconic venue, a film premiere with an old-school vibe, or something completely different, Curzon Cinemas are fantastic choices for venue hire.
With 13 venues spread across the UK, and a wide variety to choose from in the capital, there's plenty of options out there to ensure you get the best cinema for your needs. With a Curzon venue, you can be assured of technical brilliance, top-level AV, and a dedicated staff who know how to make your event run smoothly and with full tech support.
Perfect for any event with a classic British vibe, and a set of venues which are held in very high regard by the general public.
Capacity: 30 seats
Best for: post production previews, intimate premieres
What makes it unique: This intimate venue makes you feel like you've stepped back into a bygone era – a time of private clubs, secret screenings, and Champagne served with popcorn (which is an option here, by the way). A truly charming little place, and one which makes a massive impact.
Small yet perfectly formed, the private screening room at One Aldwych is a gorgeously intimate London cinema venue, where every last detail has been accounted for and carefully presented for maximum impact. That means decadent leather seats, 2048 x 1080 resolution, remarkable AV equipment, and a big screen fully compatible with pretty much any device you can plug it into.
As such, this stunning little venue is perfect for a wide array of event types, and harks back to the days of private film clubs and atmospheric screenings, complete with a top class bar and reception room in the shape of the adjacent Lyceum.

Capacity: 45 or 100 seat cinema
Best for: urban, funky, fashionable screenings, press launches, and corporate presentations
What makes it unique: This beautiful and atmospheric venue features a pair of characterful cinemas, perfect for private cinema hire in London, and ideal for those seeking an accessible venue with bags of charm.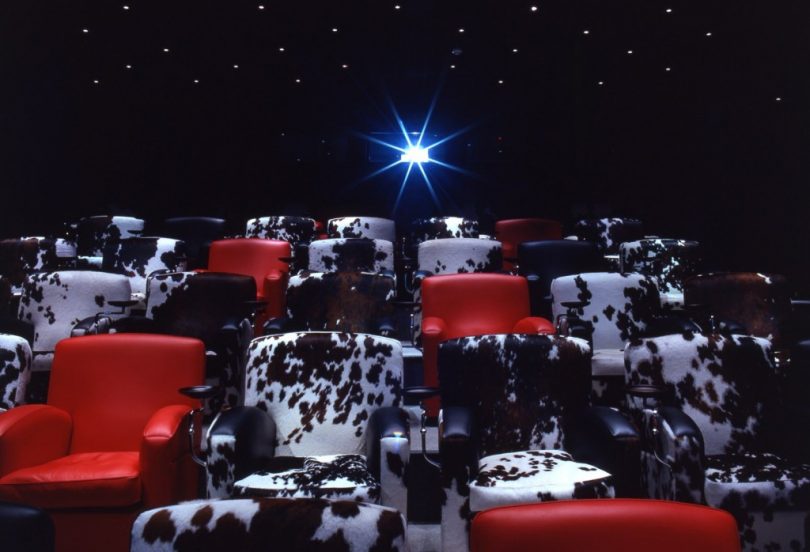 Tucked away in the heart of London's artist quarter, the screening rooms at the Soho Hotel are a fantastic option for those looking for vibrant venues for creative events.
Event managers can choose from the more classic Screening Room 1, which boasts 100 plush red leather seats, or the more eclectic and bizarre Screening Room 2, which features fun cowhide seats and a more intimate atmosphere.

Capacity: 227 seats
Best for: World class premieres, high-end events
What makes it unique: This is a central London cinema with some real history. It opened with a private screening of Jaws in 1975, and ever since has been at the epicentre of the movie world.
Situated in the bustling and iconic Piccadilly Circus, this superb cinema will blow your guests away with its beauty, sleek, urban style, and incredibly high quality AV. Guests can sit back and relax in the red velvet seats (many of which have been sponsored by Hollywood legends, including Madonna, George Clooney, Daniel Day-Lewis and more). If you're looking for a truly world-class cinema, which simply oozes red carpet sophistication, this is the one for you.

Capacity: up to 49 seats 
Best for: modern, sleek, screenings with the latest mod cons
What makes it unique: This high street cinema takes luxury to a whole new level. Your guests will be blown away by the comfort, elegance, and contemporary class of this superb venue!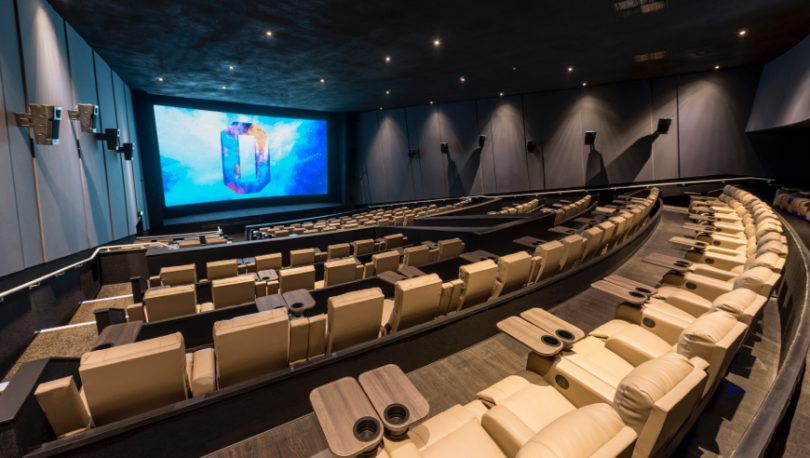 If you're looking for a cinema which is a perfect blend between the old and the new, the classic and the contemporary, and the futuristic and the timeless, then this really is the one for you.
Every seat in this screening room comes with plush upholstery, reclining options, and even a wooden table on which to enjoy snacks, or a chilled glass of wine. The AV setup is – as one might expect – simply out of this world, and the crispness of image and sound is simply unbeaten by any other cinema venue in London.

Capacity: up to 600 guests
Best for: large scale, modern, urbane events, immersive cinema experiences
What makes it unique: What doesn't make Backyard Cinema unique? This awesome immersive viewing project is all about transporting audiences to other worlds, and to take their viewing enjoyment to the next level. It really does need to be seen to be believed!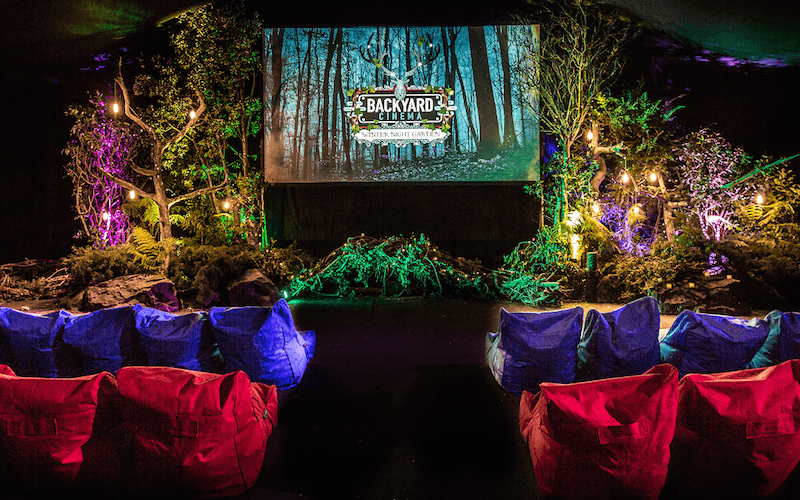 An immersive, theatrical, and otherworldly experience awaits at Backyard Cinema, an incredible project set up in recent years to take movie watching to whole new levels of fun. Using unusual venues, set dressing, weird and wonderful atmospheric tools and even live actors, the team at Backyard Cinema bend over backwards to ensure your viewing goes above and beyond anything you've experienced before.

Cinema Hire London: Atmospheric Venues in the Heart of the City
London cinemas are as diverse and as fascinating as the city itself, with something out there to suit every taste and every budget. Here at Venueseeker, we love checking out unusual and beautiful venues to add to our listings, and cinemas are always a delight to explore – there's just so much history and character behind those velvet curtains, and plush armchairs!
Whether you're on the lookout for a private cinema to hire in London, or a completely different type of venue, Venueseeker has you covered. With got the insider knowledge, experience, and skills to ensure you end up with the perfect venue for your event… no matter what your event might be!