We really are quite blessed in London in terms of museum venues. All across the centre of this great city (and in most of the other parts, too), we have a wealth of world-class museums to educate and entertain us, to inspire and fascinate our minds and senses.
From art galleries displaying beautiful treasures fixed in paint and marble, to historic museums bringing the wonders of the ancient world to our doorstep.
From interactive science museums to those which help us understand the miracles of nature, there really is something for everybody.
Why Choose A Museum Venue
For events organisers, London museums offer so much more than this. For those wishing to arrange unique, memorable events, a top museum venue is the perfect canvas on which to weave exciting events, host wondrous parties, arrange involving workshops and make some a big impact.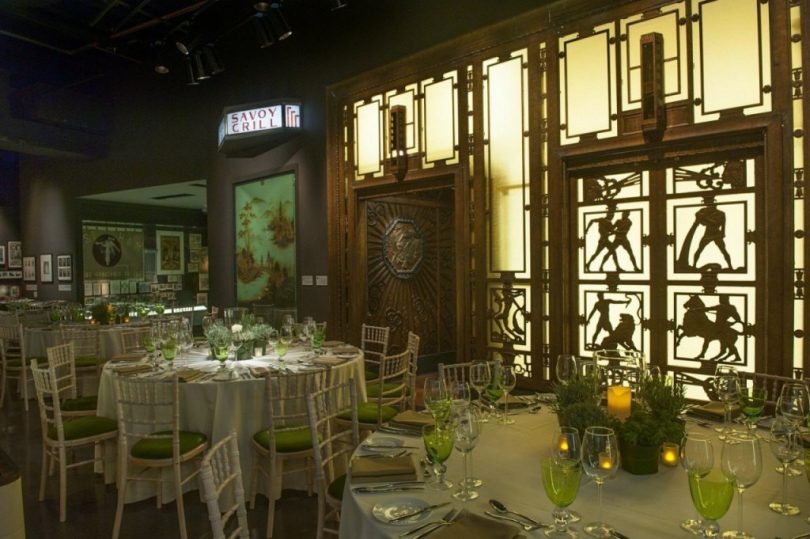 In many ways, museum venues in London are the ideal events spaces. They generally have huge capacities, making them perfect for conferences and large industry events.
They also often have more intimate spaces, too, resulting in them being impressive venues for high profile meetings or workshops. London museums really do have it all when it comes to events planning – so check out our recommendation of this amazing capital city's top five museum venues to hire for your next big event.
Venue Capacity: up to 1,200 guests
Best for: Conferences and receptions
What makes it unique: A stunning, vast venue which combines amazing iconic architecture with dazzling contemporary and state-of-the-art features
The Museum of London was always an impressive venue, and now following a £20 million refurbishment, it has hit new heights as one of the city's most sought-after locations for a range of impressive events.
The museum houses seven million unique items, making it the world's largest urban history centre… so your guests won't run out of things to see and do!
As far as facilities go, The Museum of London has it all. With 3,000 square metres of space, it has the flexibility to suit any type of event. This includes the massive main hall, and a wealth of other, smaller rooms which have been designed to meet a wide variety of needs.
This museum also boasts an array of special features, such as the awe-inspiring 48 metre integrated plasma screen, which offers endless possibilities for events with films, social media, marketing opportunities and more.

Venue Capacity: up to 120 guests
Best for: Branding and design events, workshops and meetings
What makes it unique: A quirky and unique museum in an ideal location
The Museum of Brands, Packaging and Advertising is the ideal museum venue for events based in the marketing industry – it's rare you can find a venue which complements your business so perfectly, and it always makes a powerful impression!
Quirky and unusual, yet well-equipped and more than capable of dealing with a wide array of event types, it's fast becoming one of the most popular museum venues in London.
Based in fashionable Notting Hill, this museum is easy to reach and is surrounded by a buzzing local scene and some iconic locations for those who want to incorporate the city into their event.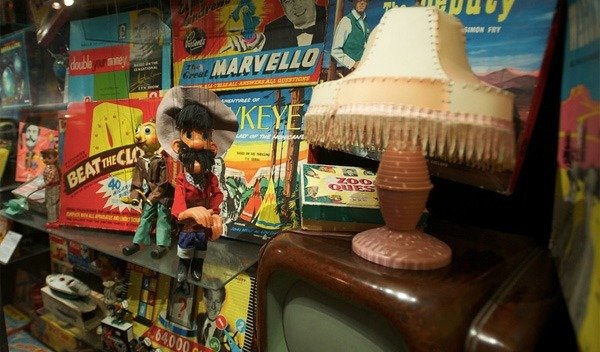 However, nobody could blame you for wanting to stay in – this museum has 12,000 items on display connected to the world of branding and marketing, so for those in the industry, it's nothing short of an Aladdin's cave of wonders!
Alongside the exhibition rooms, the museum has a stunning, modern air-conditioned conference space, which is perfect for workshops and meetings, lunches and launches alike.

Venue Capacity: up to 500 guests
Best for: varied
What makes it unique: a brand new, imposing and impressive space, packed with state-of-the-art facilities
The National Army Museum is one of London's newest and most exciting museums, dedicated to connecting the public to the British armed forces and its history, its role in shaping the world and its place in modern society.
It reopened in March 2017, following a major £25 million refit, reboot and reimagining, and is currently garnering plenty of buzz in the events industry as an exciting modern venue which is ideal for a very wide range of events and happenings.
Situated in the endlessly elegant township of Chelsea in West London, the National Army Museum prides itself on its versatility, and ability to meet the demands of any event. Small, intimate meeting spaces sit side by side with cavernous central halls, each fitted with everything one could need for anything from a product launch to a full-blown conference.
If you are looking for some military precision, and the kind of uniquely British look and atmosphere that only a venue like this could provide, then this might just be the perfect location for your next big event.

Capacity: up to 800 guests
Best for: receptions, parties and celebrations
What makes it unique: a hugely impressive and versatile venue, offering guests unique experiences and photo opportunities
When it comes to impressive spaces in which to mingle, enjoy a banquet or hold a meeting of any kind, The Royal Air Force Museum in Edgware, North-West London, really does take the crown.
Imagine holding a banquet or Christmas party in the cavernous main hall of this museum, where your guests can enjoy a glass of bubbly beneath the shadow of a suspended spitfire, or where they can have their photo taken while standing under the majestic shape of a Lancaster Bomber?
It would certainly stay in their memories and social media feed for a very long time, and cement your status as a top-tier event's organiser!
The Royal Air Force Museum isn't just about impressive exhibits and photo ops, though. It's a highly versatile venue with a wide range of different rooms, each with their own unique character and set of possibilities.
With small, intimate spaces alongside the vast historic hangars, as well as the latest technological apparatus to help with presentations, this really does free up so many fascinating possibilities, while providing your attendees with so much to see and do!

Capacity: up to 350 guests
Best for: product launches, Christmas parties and awards ceremonies
What makes it unique: fascinating exhibits housed in one of Central London's most imposing and beautiful buildings.
If you're organising an event which needs to make a massive, memorable and lasting impact, the Imperial War Museum on the iconic Lambeth Road in central London is the place for you.
With its spectacular Regency dome and columned entrance, your guests will be awed as they enter the venue, only to be awed all over again once inside its grand, elegant and spectacular main hall.
This venue not only offers size and grandeur, though – it's also home to some amazing exhibits, which include full-size suspended aircraft, and a range of fascinating displays which document the complexities of British military history.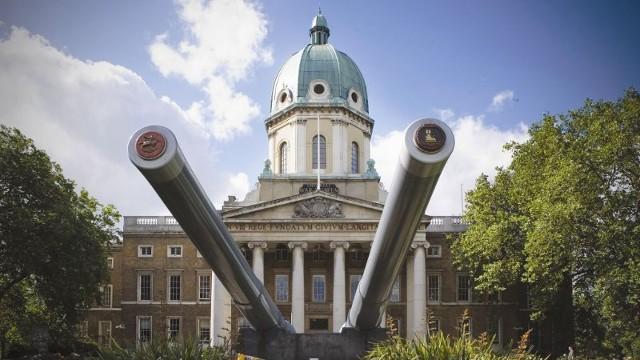 Despite its archaic and beautifully antiquated appearance, the Imperial War Museum is a museum venue more than capable of offering a fully operational, state-of-the-art set of facilities for contemporary events of all types.
With a well-stocked and highly professional kitchen, it's ideal for dinners and banquets and as far as lighting, ambience and projections go, there are few venues more impressive in the capital.

Conclusion
So, there you have it – five stunning museum venues demonstrating the very best that the UK capital has to offer. The city truly does have so much to offer, and these venues have a proven track record of providing the most spectacular backdrop to all kinds of events.
Choosing the right venue can change the mundane into the marvellous, the ordinary into the overwhelming. If you'd like to find out more about uncovering the perfect unique venue for your event, Venueseeker is the very best place to start, with access to all the finest locations and services available.
We hope you've enjoyed this exploration of London's most fascinating museum venues. Have we missed any out? Have you experienced any of these places for yourself? As always, let us know in the comments below!