If you're looking to hire a London gallery for your next event, get ready to take some inspiration from the upcoming London Art Fair gallery.
Held from January 18th to 22nd, the London Art Fair is the leading Modern British and contemporary art fair in the country. This year will mark the 29th edition of the show, which takes place at the Business Design Centre on 52 Upper Street in Islington, just a short walk from Angel Islington tube station.
About the London Art Fair
Here, you'll see renowned modern and contemporary artworks from leading art figures in Britain and across the world. In fact, galleries from outside the UK comprise nearly 70 percent of the total exhibits, representing countries such as France, Germany, South Korea and Zimbabwe.

The event includes dozens of stands with galleries ranging from fine art exhibits to prints and graphics. In fact, there's so much to see that it could easily take you a full day just to explore all of the exhibits! This year's exhibition emphasises large-scale installations, thematic group exhibits, and individual works.
Talks

The fair also includes numerous talks, tours and performances, some of which may need to be booked in advance. For example, on Thursday January 19th, you could listen to a debate on how art can flatten the world, chaired by New York Times culture writer Farah Nayeri. Then on Friday January 20th, learn about the transformation of sculpture since the 20th century, with talks chaired by the writer and broadcaster Michael Bird.

Photography is another key theme of the London Art Fair, with other guided tours and talks taking place during the Photography Focus Day on Wednesday January 18th. Photo50 is an annual exhibition of contemporary photography, showcasing the latest trends from influential photographers. This year, the guest-curated exhibition includes the theme 'Feminine Masculine: On the Struggle and Fascination of Dealing with the Other Sex', which was created by the prominent London-based Italian photographer and PhD researcher Federica Chiocchetti. You can also learn about the recent trends in photography with Brett Rogers, the Director of The Photographers' Gallery.
Tickets to the London Art Fair
Tickets to this fair can be purchased online or at the door, and the event is held until late (9pm) on Thursday 19th and Friday 20th. The best way to get here is to take the tube to King's Cross St Pancras or Highbury & Islington, both of which are about 15 minutes away by foot.
Hire a London Gallery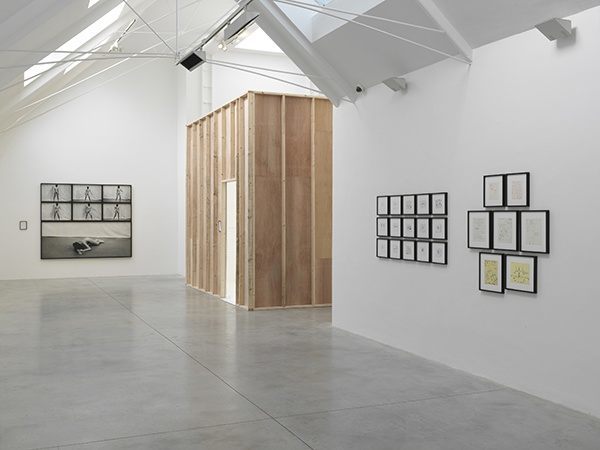 The tube station is also within easy reach of the magnificent Artspace Gallery, which can be hired for exhibitions, business events and other special occasions via Venueseeker. Perfect if you are hoping to hire a London gallery for your next event. Contact us to find out more about this beautiful gallery space in London.