Traditionally, Halloween has been seen as a celebration of the grim and gruesome rather than of food. One thing is for sure: that has changed! Now, while Halloween in London is still just as grim and gruesome as it ever was, the city is also one of the world's best for sampling delicious Halloween food. That's all thanks to its thriving global cuisine and ever-evolving catering scene. Here are some of the best places for Halloween food in London.
Pumpkin Pizza, near Old Street and Moorgate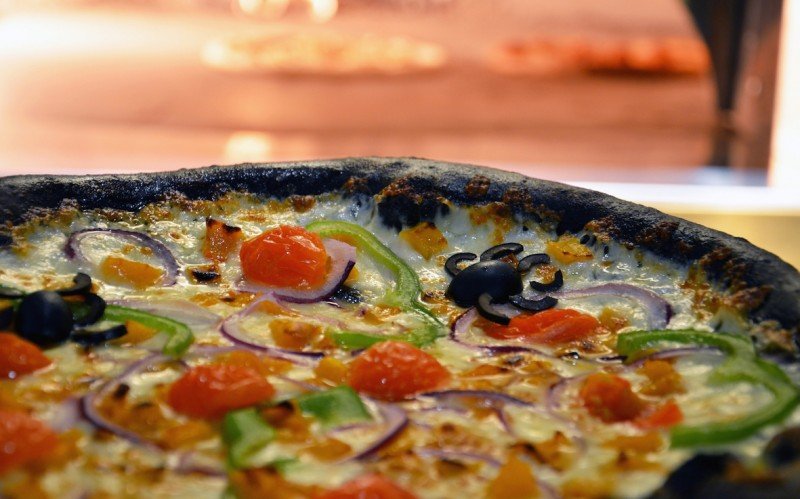 Halloween and Pizza are a match made in heaven. And there's probably no better place for a mouthwatering Halloween-themed pizza than PizzaBuzz, a short walk from Old Street railway station and Moorgate rail and tube station. You'll be taken aback by The Black Widow, a 12-inch pizza with a spooky squid-ink base and crawling spiders on its topping. Of course, with succulent cherry tomatoes, rich mozzarella, red onion, butternut squash, the heat of green pepper, and a generous drizzle of garlic-infused olive oil, it's also guaranteed to be devilishly delicious. Don't forget to take a photo before you tuck in!
Pumpkin Waffles at Dirty Bones, three locations
Go to Dirty Bones if you're longing for something different, because this place prides itself on offering unique culinary experiences. The Pumpkin Waffles here aren't just any old waffles; they are terribly tasty thanks to their accompaniment with a sweet and spicy maple syrup seasoned with chilli for that extra kick. The next course is an irresistible white chocolate Gelato, which has an appropriately themed shattered sugar glass with dripping strawberry blood. This is Halloween culinary art at its best! You can find a Dirty Bones restaurant and bar at the following locations: on Kensington Church Street in Kensington (W8 4EP), the Top Floor at Kingly Court on Carnaby Street in Soho (W1B 5PW), and at Club Row in Shoreditch (E1 6JX).
The Boneyard Burger, Shoreditch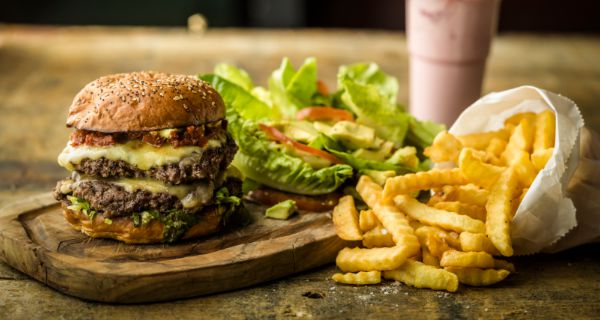 The ultimate Halloween burger, the Boneyard burger at Boneyard on Shoreditch High Street offers sensational bone-marrow and crispy-bacon burgers with melted cheese, pumpkin hash, and fresh sesame-seed-infused black brioche buns. This venue is inspired by America's Route 66, with reclaimed walls and floorboards that help to reinforce the Halloween theme. You'd be forgiven for thinking you're part of a vintage American horror movie.
Halloween ARTea Afternoon Tea, Lancaster Gate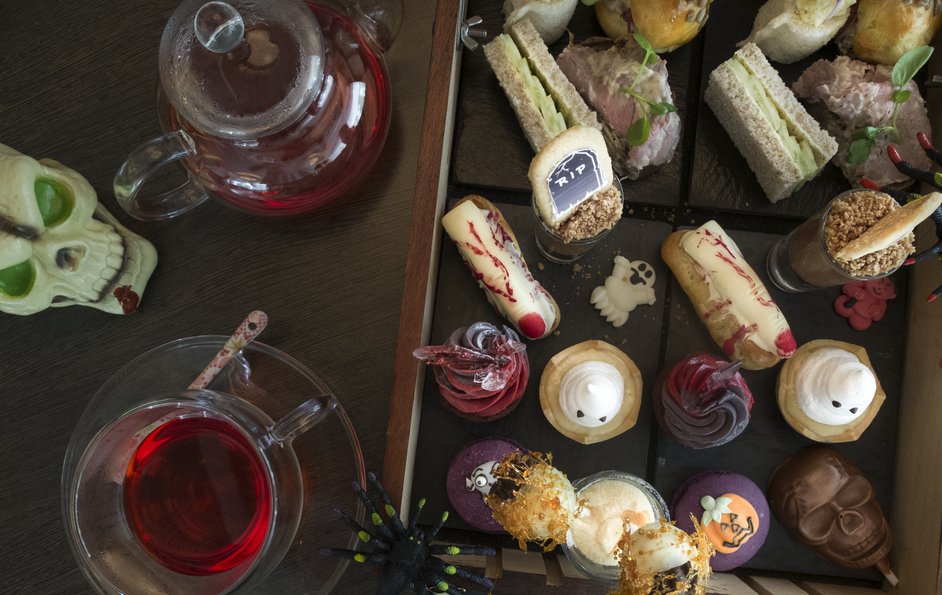 Yes, you heard it right. You can now have a Halloween-themed Afternoon Tea experience at the elegant Lancaster London Hotel at Lancaster Gate near Hyde Park. Look forward to fabulous savoury specialities like cucumber coffins and blood bread topped with smashed egg with crazy wild cress. You'll also be pampered with creepy-sweet treats like bloodied finger éclairs and warm pumpkin scones, and some very good tea, of course.
With Venueseeker, London's FREE venue finder, you can enjoy bespoke Halloween food at a wide choice of exclusive events venues all across the city. Get in touch to start planning your event.